Spring woman creates Ugliest Christmas Sweaters for a good cause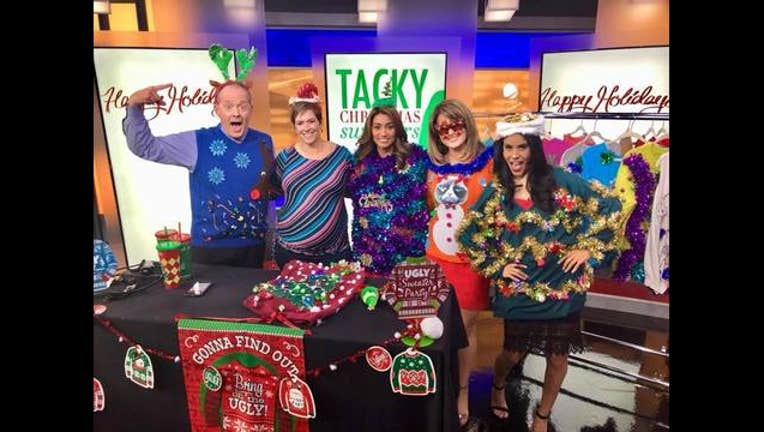 SPRING, TX - Ugly Christmas Sweater fans, rejoice! You can add a new one for your collection, right from a Spring-area designer. It's become something of a Christmas tradition in the last few years--trying to outdo your friends by wearing the *ugliest" Christmas sweater. Jamie Salazar, the Spring business owner of J.K. Tacky Christmas Sweaters creates the tackiest Christmas sweaters for people to buy and all proceeds go to a charitable cause. This year, she's buying Christmas gifts for 14 foster kids.   
If you're interested in becoming the ultimate winner for the worst, ugliest Christmas sweater, contact JK Tacky Christmas Sweaters.