Sketch released in deadly shooting of a NW Houston man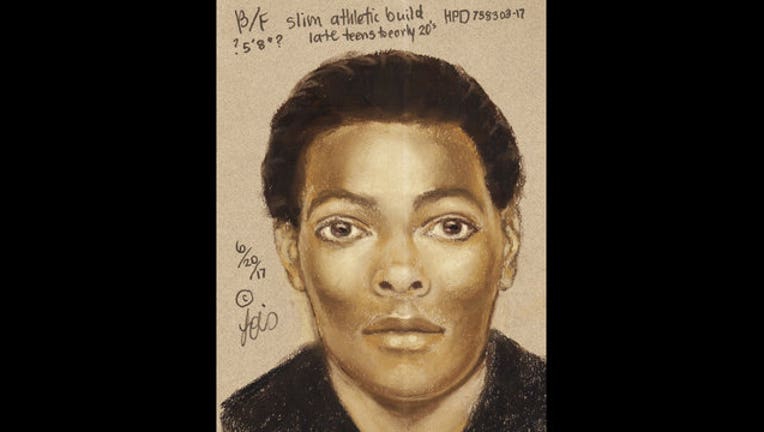 article
HOUSTON, TX - HPD has released a composite sketch of a suspect wanted in the deadly shooting of a man in Northwest Houston.
According to the Houston Police Department, the suspect is described only as a black female in her late teens to early 20s, with a slim athletic build.  The victim, Alexander Ortega, 22, was pronounced dead at the scene in the 700 block of Pinemont Drive at about 10:50 p.m. on June 15.  Investigators said a Houston Community College patrol officer was flagged down regarding a shooting and was directed to a vehicle stopped in the main lanes of North Shepherd Drive, just south of Pinemont. The officer found Ortega with an apparent gunshot wound. 
Witnesses stated the shooting happened outside the apartment complex on Pinemont and Ortega drove away and then stopped the vehicle on North Shepherd.  If you have any information in this case, you are urged to contact the HPD Homicide Division at 713-308-3600 or Crime Stoppers at 713-222-TIPS.