Silver sprinkles are not edible, FDA says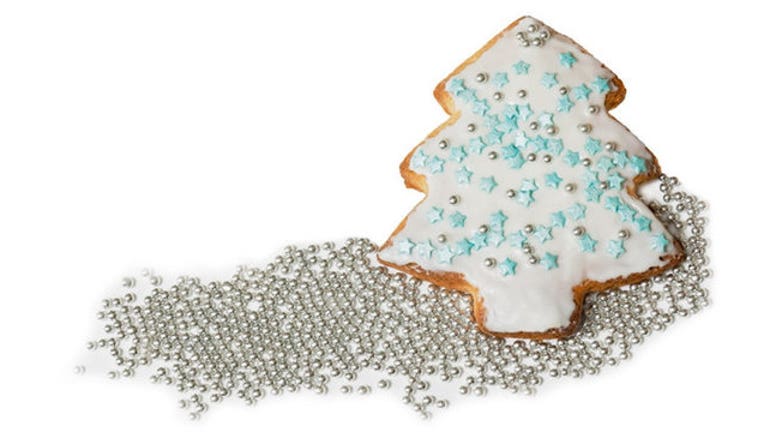 article
(FoxNews.com) - There's likely been many a holiday gathering where you've taken a bite of an alluring cookie, only to wonder if the bead-like sprinkles crunching around in your mouth are actually safe to eat. Apparently, the ubiquitous silver sprinkles have been vexing the Food and Drug Administration (FDA) for years, the Huffington Post reported on Dec. 8.
Officially termed "silver dragées", the trouble began in 1906 when the FDA banned mineral substances as food additives, thus prohibiting silver from confectionary use. Rising in culinary popularity in the late 1970's, the FDA stated that silver dragées are a purely decorative, non-food item, given their metal coating that surrounds the sugary center.
"When small silver balls known as 'silver dragées' are sold exclusively for decorating cakes and are used under conditions which preclude their consumption as confectionery, they are not considered to be in the category of a food or confectionery," they wrote of the "unsafe" color additive.
Sold today in 49 states as silver is remains banned as an edible additive, California is the only place that silver dragées cannot be purchased, given a 2003 lawsuit purporting that the silver decorations are harmful if ingested.
If your Christmas confectionary plans revolved around decorating with the elegant silver dragées, fear not: the Baker's Kitchen confirms that they are fine to ornament treats with, but should be removed before eating.
Perhaps, instead of decking out your annual batch of holiday gingerbread men with the troublesome silver balls this year, icing or gumdrops can do the trick instead.