Sheriff: Shooting at Texas high school, suspect in custody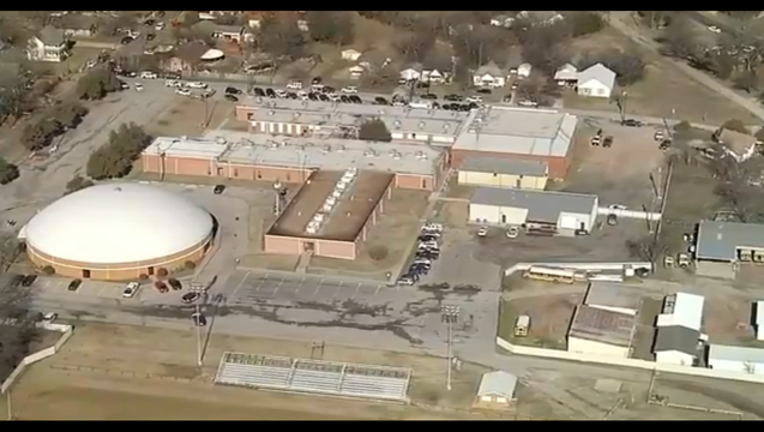 article
ITALY, Texas (AP) -  A 15-year-old student was injured in a shooting at her high school in Texas Monday morning and a 16-year-old boy, also a student at the school, has been taken into custody, sheriff's officials said.
The girl was airlifted to Parkland Memorial Hospital in Dallas following the shooting in the town of Italy, some 45 miles south of Dallas, said Sgt. Joe Fitzgerald of the Ellis County Sheriff's Office.
The sheriff's office reported an active shooter at Italy High School at about 7:50 a.m. The shooter was found and taken into custody without incident.
Fitzgerald did not have any information on the injured student's condition. Parkland spokeswoman April Foran said she could give no information.
On Monday morning, several law enforcement vehicles and an ambulance were parked outside the school.
The sheriff's office said students have been removed from the school and that an investigation is ongoing.
A message left with the Italy Independent School District was not immediately returned.
Italy promotes itself as "The Biggest Little Town In Texas" and is located just off Interstate 35 between Dallas and Waco.