Sheriff: 4-year-old boy trapped in well in Mississippi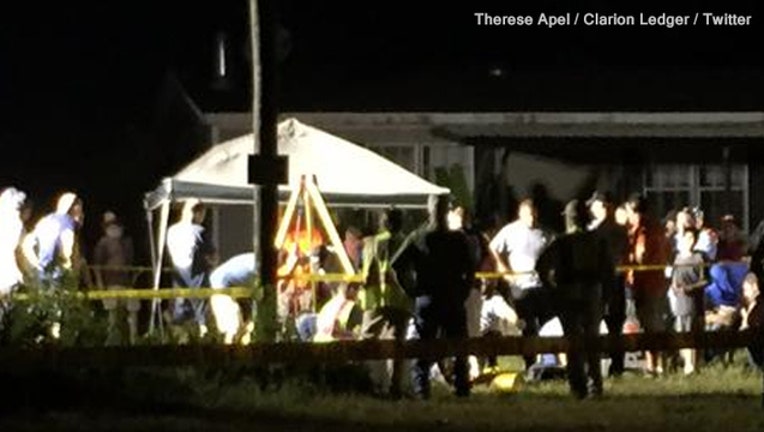 article
BROOKHAVEN, Miss. (AP) - Officials say a 4-year-old boy is stuck in a well in Mississippi with his dog, though the child is alert and talking to emergency workers.
Lincoln County Sheriff Steve Rushing says rescuers are trying to hoist the boy up with a rope, but the youngster doesn't know how to attach it.
The Clarion-Ledger reported Monday night that more rescuers are on the way from Hattiesburg with additional equipment.
The Daily Leader newspaper reports (http://bit.ly/1O9gkYW ) that the opening of the well, about 70 miles south of Jackson, is only about a foot and a half wide. Clifford Galey, civil defense director for Lincoln County, tells the newspaper that crews are sending water down the roughly 25-foot-deep well to hydrate the boy, who is trapped with his dog.