Secret Service investigating suspicious package on White House grounds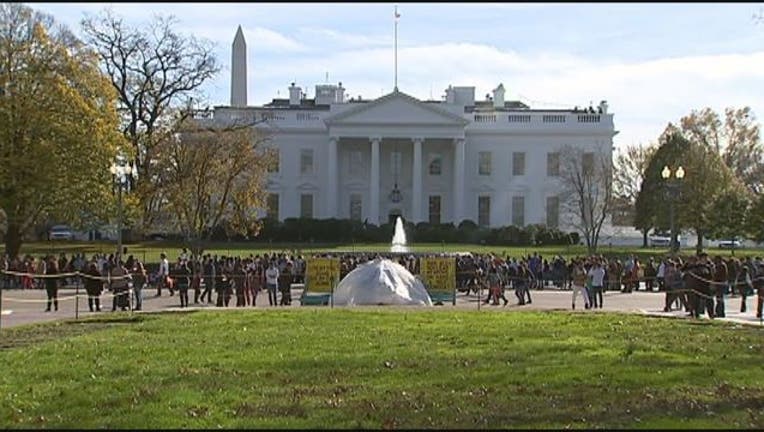 article
WASHINGTON - WASHINGTON (AP) — The Secret Service says they have taken a man into custody who was carrying a package near the White House after he made suspicious comments to an officer.
A Secret Service official says an explosive ordinance team was on the scene on Tuesday morning to examine the package about a block from the White House.
A security perimeter was established near the White House grounds, but Secret Service officials say all other West Wing activity is proceeding normally.
The investigation comes after two recent fence-jumping incidents at the White House.
A California man was charged with jumping the fence while carrying two cans of Mace. And a woman from Washington state got tangled up in her shoelaces trying to jump the fence last week.
Copyright 2017 The Associated Press. All rights reserved. This material may not be published, broadcast, rewritten or redistributed.