Search for 11-year-old Josue Flores' killer 3 years later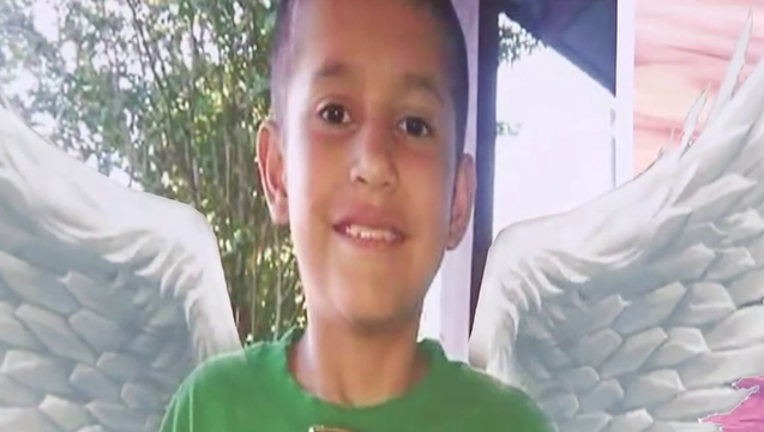 HOUSTON (FOX 26) - Three years after the death of 11-year-old Josue Flores, the search for his killer continues.
Houston Police Chief Art Acevedo, Mayor Sylvester Turner, detectives and Josue's family made a new push for information in the case on Friday, exactly three years to day the boy was killed.
"No one will forget that day – I know I won't forget that day – and this community, and especially not Josue's family," Mayor Turner said.
Josue was stabbed multiple times as he walked home from Marshall Middle School in Houston's Near Northside neighborhood on May 17, 2016. He died at the hospital.
MORE: Surveillance video released in Josue Flores stabbing case
Mayor Turner says Josue reportedly dreamed of becoming a doctor.
"Imagine, a child, who dreamed of healing people, had his taken at the hands of a cowardly murderer," Mayor Turner said. "The sixth grader was known by all as a smart, loving and respectful student. He was also a son, a brother and a friend to many. Josue had an extended family at school and he is missed every single day. He deserved better and it is up to us to make certain that he is not forgotten."
The suspect is a grown man. Two men were arrested in the case, but were later released from custody.
The Houston Police Department's cold case unit is investigating the case. Police hope someone will come forward with information that can lead to an arrest in the case.
"We know that anonymous witnesses, that remain anonymous to this day, spoke with the media about this case," Chief Acevedo said. "We need those anonymous witnesses to search their hearts and come and speak to us. Come and speak to our cold case detectives, because we are not going to give up."
On Friday, detectives released surveillance video of a "person of interest" they would like to speak with.
Anyone with information in the case can contact Crime Stoppers of Houston at (713) 222-TIPS or through their website. Tipsters can remain anonymous.
RELATED: