School resumes for Deer Park, Pasadena, La Porte, Galena Park, Pasadena ISD and more after ITC fires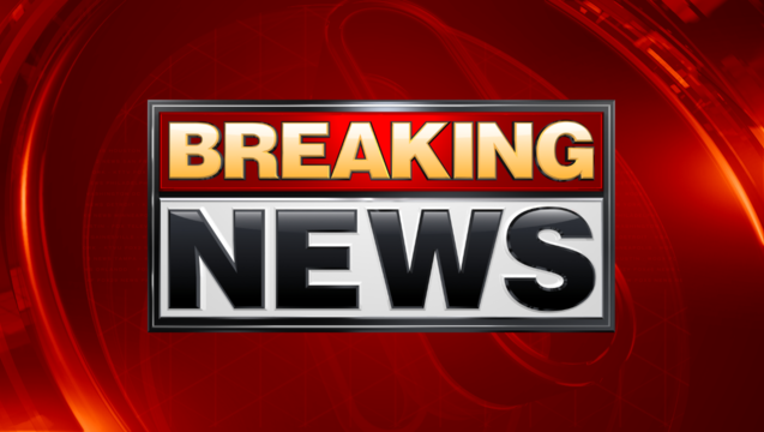 School will resume Monday for multiple districts affected by the ITC facility fires in Deer Park. 
The districts have released statements following a conference call with Harris County and other emergency management officials on Sunday.
Here is what the districts had to say:
Pasadena ISD
Attention Pasadena ISD Parents,
Pasadena ISD is continuing to monitor the most up-to-date information from City and County Officials, as well as Emergency Management Personnel, regarding the ITC fire incident in Deer Park. With multiple air quality readings reported in normal ranges, Pasadena ISD will be open tomorrow, March 25, 2019. School will resume at normal starting times. All district facilities have been checked and are ready for students and staff.
Safety continues to be our number one priority. We are making our decision to return to school based on the most current information we have received. Please know that you, as a parent, have the choice of allowing your children to attend school or keep them at home, regardless of the decision we have made about school being in session.
Once children are at school, you will always have the option of picking them up if you feel circumstances warrant that decision. Please provide a note for any days missed with ITC fires as the cause for the absence.
If new information is provided which would change this decision, updates will be provided on our website, social media, and phone call-out system.
To monitor the air quality and for other information related to this incident, please visit www.readyharris.org or www.itcresponse.com
The district will work with TEA regarding the need for any make-up days and notify you once a decision has been made.
Deer Park ISD
Dear Parent/Guardian,
School will resume for all Deer Park ISD campuses tomorrow, March 25.
Currently, there is no shelter in place order, and emergency officials say that they have made notable progress this weekend in their efforts to stabilize the incident site. Of course, even though we are reopening our schools tomorrow, we will continue to receive regular updates from the city and county.
Parents have also asked how we will make up the missed instructional time. We have already been in contact with the Texas Education Agency, and we will share details with parents once we have a plan in place
Once again, we thank you for your patience and support. We certainly don't take them for granted, and we will need your continued cooperation moving forward as we work to return to our regular schedule.
Finally, we have been preparing our schools for students to return. You can read more information about those preparations at www.dpisd.org or on the District Facebook page.
Regards,
Victor E. White, Jr.
Superintendent of Schools
La Porte ISD
While the district has been closed, members of the La Porte ISD maintenance team have been preparing for students and staff to return. Although La Porte ISD was never directly affected by the plume of smoke, the district has taken precautionary measures to inspect air conditioning filters at all facilities, beginning with our two campuses that are located in the City of Deer Park. The air conditioning filters were changed out at these campuses, College Park Elementary and Heritage Elementary.  All grounds have also been inspected, and playground equipment in the district has also been washed off to ensure student safety.

The district's air conditioning system has been shut off since Tuesday night when there was a possibility that the wind would shift the plume in the direction of our campuses. If favorable conditions continue, the air conditioning will begin operating on a humidity schedule on Sunday, March 24, until students return to school.
La Porte ISD is maintaining close contact with emergency management officials and will continue to check campus grounds, systems and equipment as the need arises.
Galena Park ISD
We miss our students and employees and are excited to get them all back in school! Galena Park ISD classes and activities will resume on Monday, March 25. All campuses, transportation services and the administration building will be operating on their regular schedules.

It is our goal to provide for the smoothest return to school as possible for both students and employees. District personnel have completed inspections of our facilities, washed outdoor playgrounds and changed air filters, as needed. Also, campus administrators and counselors will be available for any students experiencing difficulties making the transition back to classes this week.

As to if we will need to make up any of the missed time- District administrators are working with the Texas Education Agency regarding whether days will need to be made up. We will notify you as soon as a decision has been made. Again, thank you, all, for your support and patience throughout this situation. See you in the morning!
Houston ISD
All HISD schools and offices are proceeding tomorrow – Monday, March 25 – under normal schedules.
Thank you,
HISD Press Office
San Jacinto College
All San Jacinto College campuses and the district office will open for normal class schedules and business operations on Monday, March 25, 2019. The San Jacinto College Office of Emergency Management and administration team will continue to monitor the incident.