Safeway, Target, Sam's Club among stores listed in E. coli related beef recall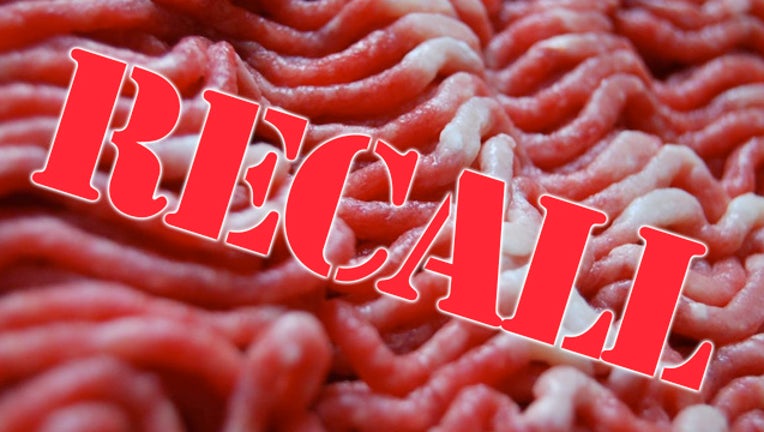 article
WASHINGTON, D.C. (KTVU, AP) - Some food retailers in Northern California are among the stores that likely received the more than 132,000 pounds of beef recalled by Cargill Meat Solutions last Thursday, after a suspected E. coli outbreak killed one person and sickened 17.
The U.S. Department of Agriculture has now released a list of the stores believed to be affected. In Northern California, the retailers on the list are Safeway, Sam's Club, and Target.
The products include 3-, 10- and 20-pound (1.3-, 4.5- and 9-kilogram) packages of ground beef under the Our Certified, Excel, Sterling Silver, Certified and Fire River Farms brands with July 11 use or freeze by dates.
Regulators warned that people should also check for the potentially tainted items in their freezers. They advise throwing the products away or returning them to the location of purchase.
In a statement on Thursday, Cargill said all of the affected products have been removed from supermarkets. Food safety teams are reviewing the Fort Morgan facility and others "to ensure we continue to deliver safe food," the statement said.
"We were distressed to learn a fatality may be related to an E.coli contamination of one of our products," it said. "Our hearts go out to the families and individuals affected by this issue."
Most people infected with E. coli develop diarrhea and vomiting. More severe infections can lead to kidney failure.
The USDA's list current as of Sept. 24 is as follows:
Safeway Nationwide
Sam's Club Nationwide
Target in California, Florida, and Iowa
Meijer Nationwide
The USDA noted that the list may not include all retail locations that have received the recalled product. In addition, it may include retail locations that did not actually receive the recalled product. 
So the agency is stressing that consumers check the meat products in their possession and use the product-specific identification information, available here.