Recall: Krusteaz Blueberry Pancake Mix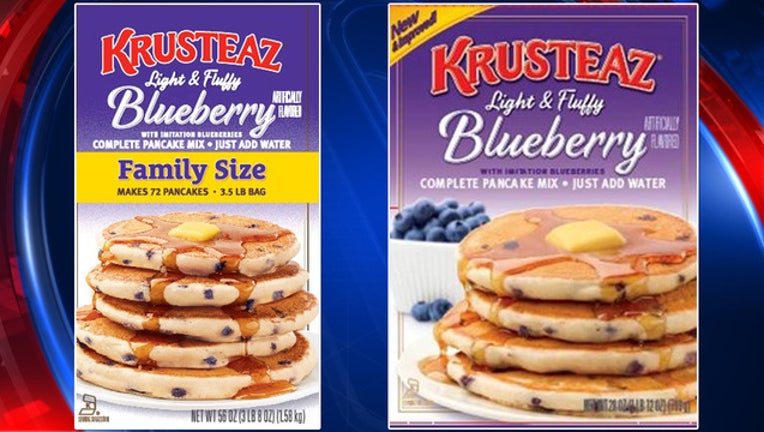 article
Continental Mills has issued a recall of its Krusteaz brand Blueberry Pancake Mix because it was made with the flour affected by a massive General Mills flour recall.
The recall affects only the Krusteaz Blueberry Pancake Mix manufactured between April 2016 and June 2016 because it was made with flour that may be contaminated with E. coli.
No illnesses have been reported, the FDA says.
READ MORE: General Mills flour recall
The mix was distributed nationwide through various retail stores.
The affected product has a best by date between 3/30/2018 and 6/16/2018 and has a UPC code of 041449001289.
Anyone who has the product can contact Consumer Relations at 1-800-457-7744 for information to receive a full refund.
Continental Mills issued a statement that said: