Political Analyst weighs in on Houston Mayoral race after Congresswoman Sheila Jackson Lee announces candidacy
HOUSTON - On Sunday, Congresswoman Sheila Jackson Lee stood in front of her church congregation and announced that she'll be running for mayor of Houston this November.  
BACKGROUND: Congresswoman Sheila Jackson Lee confirms run for Houston mayor
The Congresswoman leads the 18th Congressional District in Texas which consists of parts of Third Ward, Midtown and downtown Houston. 
FOX 26 spoke with some of her constituents and many people had a positive outlook on her candidacy and chance at winning. 
However, Rice University political science professor Mark Jones, says it won't be easy. 
"She has high negatives among a significant share of the population, which means they're going to vote for anyone other than Sheila Jackson Lee."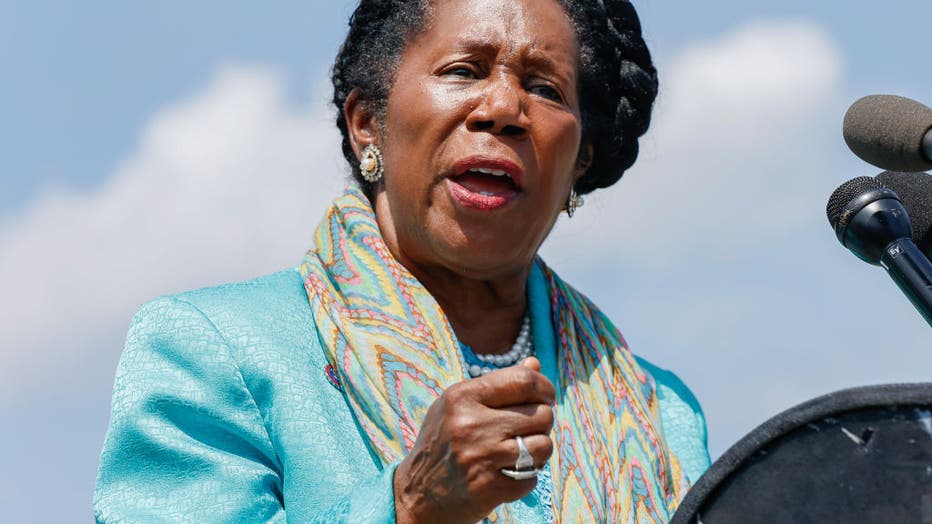 WASHINGTON, DC - JULY 18: Rep. Sheila Jackson Lee (D-TX) speaks at a press conference calling for the expansion of the Supreme Court on July 18, 2022 in Washington, DC. (Photo by Jemal Countess/Getty Images for Take Back the Court Action Fund)
Jones says Lee is a formidable foe. There are six other candidates in the running, including Harris County Clerk Chris Hollins, former City Council member Amanda Edwards, Attorney Lee Kaplan, Council Member Robert Gallegos, and former METRO Chair Gilbert Garcia.
"Her entering the race put her likely in the top two, which are those who will go to the runoff; I suspect some of them are going to reconsider their position over the next few months," Jones predicted. 
However, one candidate he's not sure if she can beat out is State Senator John Whitmire.
"Whitmire has done an excellent job of stabilizing the center right and center of the political spectrum," Jones said. 
He also says the congresswoman's past political stances and past incidents could be what keeps her from winning the mayor's seat. 
"She has much higher name recognition, but she also has very high negatives. In part from her progressive stances on many issues, and in part from some of the personality conflicts and incidents that have occurred with her and staffers and others, and the overall perception as someone who cannot be especially nice at some times," Jones said. 
FOX 26 did reach out to the Congresswoman's office and made numerous attempts to try and interview her, but we were unable to.
The 2023 mayoral election will be on November 7. Stay with FOX 26 for all your political coverage.