Police arrest man in killing of pregnant pastor's wife during home invasion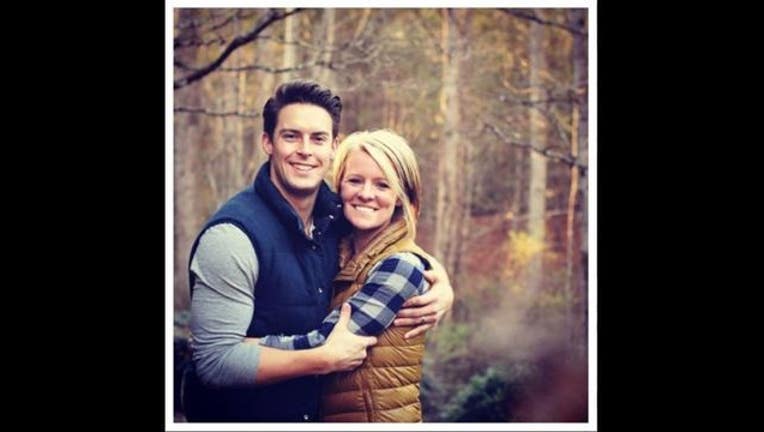 article
INDIANAPOLIS (AP) — Indianapolis police arrest man in killing of pregnant pastor's wife during home invasion. The husband of a pregnant Indianapolis woman fatally shot during an apparent home invasion said Monday that he's "extremely relieved" police have arrested a suspect in her killing but said it doesn't "undo the pain we are feeling."
   Pastor Davey Blackburn said in a statement that he's grateful for the overnight arrest of 18-year-old Larry Taylor on a preliminary murder charge in Amanda Blackburn's killing, which came about two weeks after her death.
   "Though it does not undo the pain we are feeling, I was extremely relieved to get the news of the arrest made last night of Amanda's killer," Davey Blackburn said.
   He said investigators have told him they have a "solidly-built case." Blackburn said he hopes the "court system would have wisdom on how to prosecute this man, so that no one else endures the pain Amanda and our family have had to endure because of his actions."
   Amanda Blackburn, 28, was shot in the head during the Nov. 10 attack at the couple's home and died the next day. She was 13 weeks pregnant and the child did not survive. The couple's 15-month-old son, Weston, was at home upstairs in a crib but was not harmed in the attack. Davey Blackburn had gone to the gym that morning and returned home to find his wounded wife.
   Officers from the Indianapolis Metropolitan Police Department's gang and violent crime units arrested Taylor with help from U.S. Marshals, police said in a news release.
   It wasn't immediately clear whether Taylor had an attorney. The Marion County Prosecutor's Office was expected to review the case.
   Indianapolis police did not immediately return messages left Monday morning seeking additional details about the arrest. A spokeswoman for the Marion County prosecutor's office also did not immediately respond to a request for comment on when formal charges might be filed against Taylor.
   "All victims of criminal homicides deserve closure, and as a community we must send a collective message that violence is not an option," Police Chief Rick Hite said in a statement. "Our detectives have worked tirelessly going days without sleep to solve murders in our city."
   Authorities said investigators would continue to follow all leads, including talking with individuals who may have knowledge of the case.
   Investigators believe the suspect, whom neighbors also reported seeing walking in the area, may have seen Davey Blackburn leave that morning shortly after the suspect allegedly burglarized a nearby house. Police had sought the public's help by circulating images of a man caught on home surveillance cameras.
   The Blackburns moved to Indianapolis from South Carolina to found the independent Resonate Church in 2012.