Plane crashes in French Alps, 148 on board; 'no survivors' expected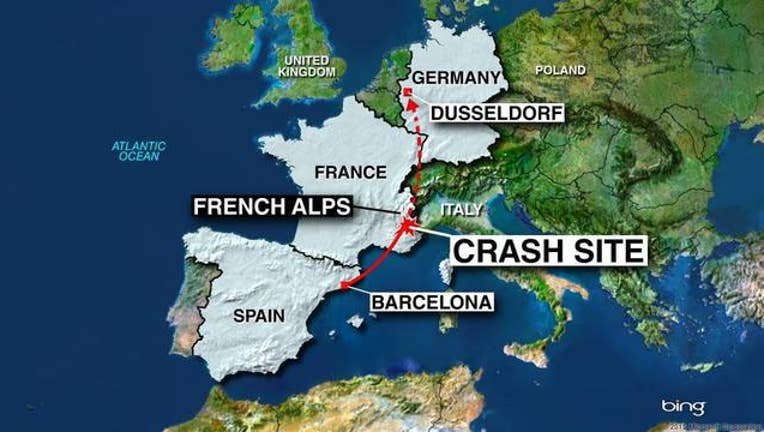 article
By LORI HINNANT
Associated Press

PARIS (AP) - A passenger jet carrying 148 people crashed Tuesday in the French Alps. France's president said no survivors were likely as search-and-rescue teams raced to the remote region.
The Germanwings Airbus passenger jet crashed as it traveled from Barcelona to Duesseldorf, French officials said. Eric Ciotti, the head of the regional council in southeast France, said search-and-rescue teams were headed to the crash site at Meolans-Revels.
In a live briefing Tuesday, Hollande said it was probable that a number of the victims are German. He said the area of the crash was remote and it was not clear whether anyone on the ground had been injured by the crash.
"It's a tragedy on our soil," he said, adding he would be speaking shortly with German Chancellor Angela Merkel.
Germanwings is a lower-cost unit of Lufthansa, Germany's biggest airline, that has been operating since 2002 - part of traditional national carriers' response from rising European budget carriers. It serves mainly European destinations.
The area where the plane went down is near a popular ski resort.
The German Federal Bureau of Aircraft Accident Investigation is sending three people to France to join the investigation, spokesman Germout Freitag said.
French Interior Minister Bernard Cazeneuve, the country's top security official, was headed to the crash site.
Copyright 2015 The Associated Press. All rights reserved. This material may not be published, broadcast, rewritten or redistributed.