PetSmart fires groomer caught on video abusing dog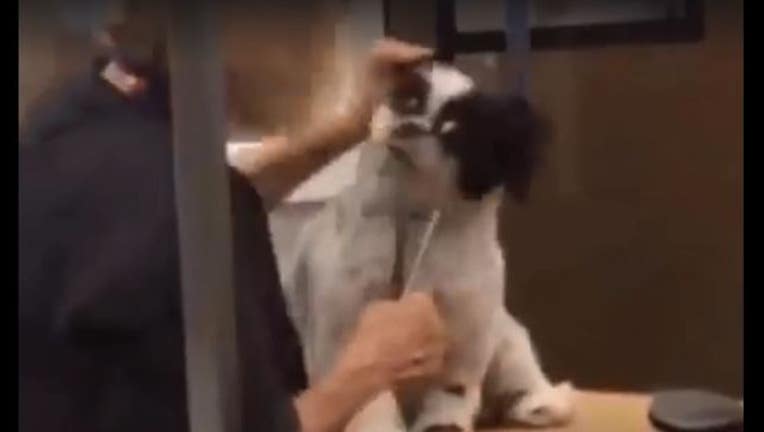 article
KATY, Texas (FOX 26) - A groomer is out of a job after she was caught on camera abusing a dog.
Brooke Vowers says she took her dog to get groomed at a PetSmart in Katy.
"As I'm walking out, this lady comes up to me and said she's been waiting for an hour to see who's [sic] dog this was because of how mean the groomer was to her," Vowers wrote on Facebook.
In the video posted to Facebook, you see a groomer roughly handling a dog face as she's trying to cut its neck.
The video has been shared more than 17,000 times.
Within hours, PetSmart took notice of the video and took swift action.
The company wrote on its Facebook page: "We became aware of a grooming video tonight. This treatment is completely unacceptable. The associate is no longer with PetSmart."