Southwest Freeway back open after 18-wheeler overturned near SH 288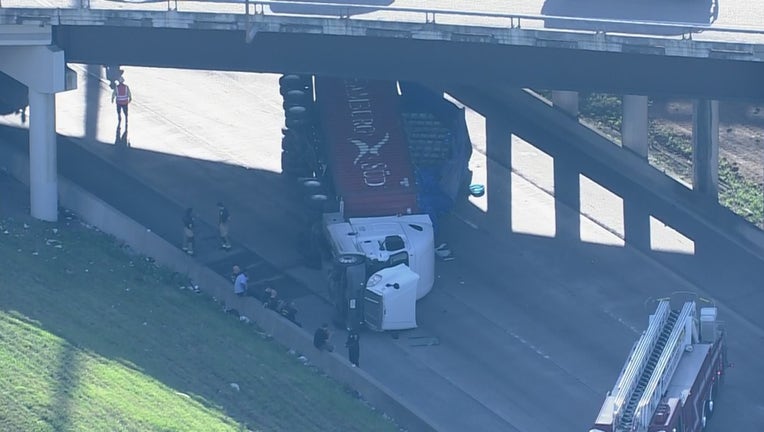 HOUSTON - The US 59 Southwest Freeway is back open after a crash blocked several lanes near downtown Houston on Friday morning.
An 18-wheeler was overturned in the southbound lanes of the Southwest Freeway near SH 288, blocking all of the mainlanes.
MORE: TrafficMax 360 conditions
The roadway was closed for a few hours, and traffic was being diverted as crews cleared the scene.
TxDOT crews helped with the response.
The truck was towed away and the roadway is back open.