Ohio police officer pens emotional plea to speeders after ticketing teen for driving 100 mph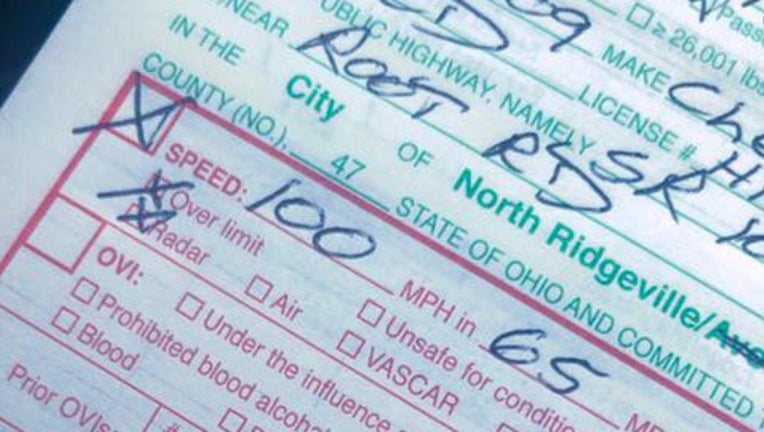 (FOX NEWS) - An Ohio police officer told a teenager "you're welcome" in an open letter on Facebook Sunday after issuing the 18-year-old a speeding ticket on State Route 10. And the cop hopes other lead-footed drivers will take note.
When the officer — who was not identified in the post — with the North Ridgeville Police Department pulled the teenager over for speeding, the driver claimed to not realize how fast he or she was going. But the officer immediately knew that wasn't true. In fact, the official said it should be pretty obvious you're speeding when you hit 100 miles per hour in a 65 mile-per-hour zone.
"You may not realize when you're doing 45 in a 35 but you are fully aware of every mile per hour at 100. You realize it with every bump you hit. You realize it as you pass cars so fast the wind moves your car. You realize it every time you drift over the line and when you move the wheel the car reacts a lot quicker than you're used to. You absolutely realized it," the officer wrote.
The officer said the teen was just "minutes away" from causing a Christmas tragedy, potentially harming him or herself as well as others on the road. It was clear the teen was upset — "visibly shaking and breathing hard" — after being pulled over by the patrol car, but that wasn't the right reason to panic, the cop added.