Officer prays with homeless man on roadside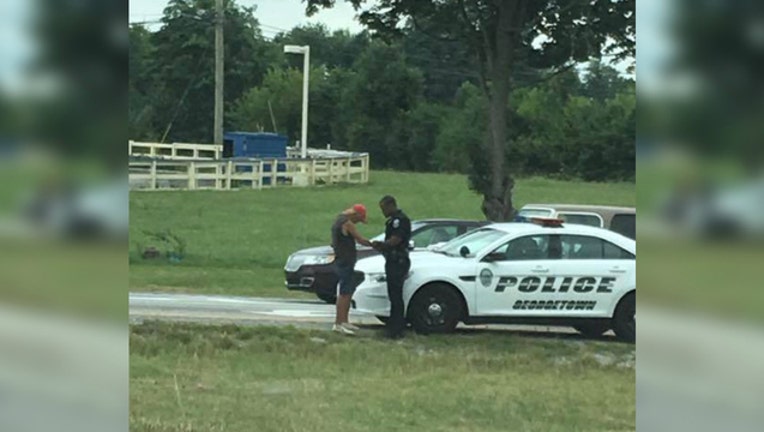 article
FOX NEWS - A Kentucky driver spotted a moving moment between a police officer and a homeless man.
Rita Baker explained that she was stopped at a traffic light when she noticed the Georgetown officer standing with a man who had a cardboard sign and bag next to him.
"Both men appeared to be speaking calmly when I noticed the man on the left nod his head. The officer then grabbed the man's hand in both of his hands and they both bowed their heads. They stood this way for about 30 seconds. I don't know what was said but they appeared to be praying," she wrote.
She said the officer got in his car and drove away right after that.
The woman said she wanted the photo to go viral to emphasize a message: "Love your neighbor. Be kind to one another."
The officer in the photo was later identified as Brandon White, who then returned with some food for the panhandler.