NYPD releases arrest video of ex-tennis pro James Blake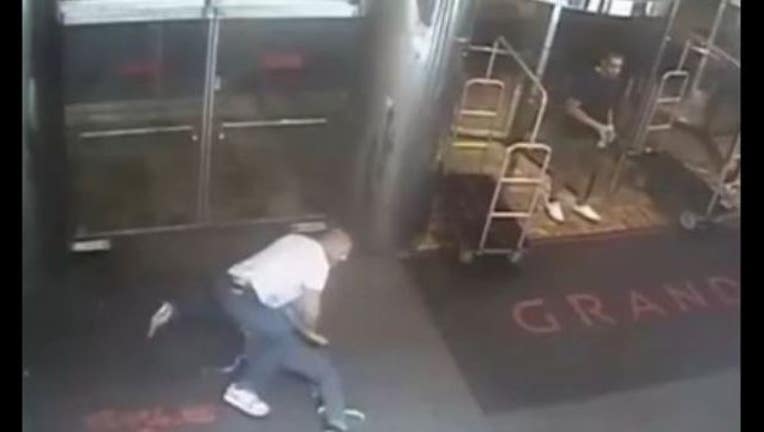 NYPD has released the surveillance video of the arrest of ex-tennis pro James Blake.
The Associated Press reported the following:
(AP) The New York City police commissioner and mayor offered apologies to tennis star James Blake Thursday as officials scrambled to deal with fallout from his mistaken arrest outside a Manhattan hotel.
The officer who forcefully arrested Blake was also put on desk duty as the episode became a headache for the department at a time when the city is hosting the U.S. Open, one of tennis' premier events and where Blake has been a fan favorite.
Read the complete story here: http://www.fox26houston.com/news/18467570-story