Nature Valley facing multiple lawsuits over 'deceptive' labeling on natural granola bars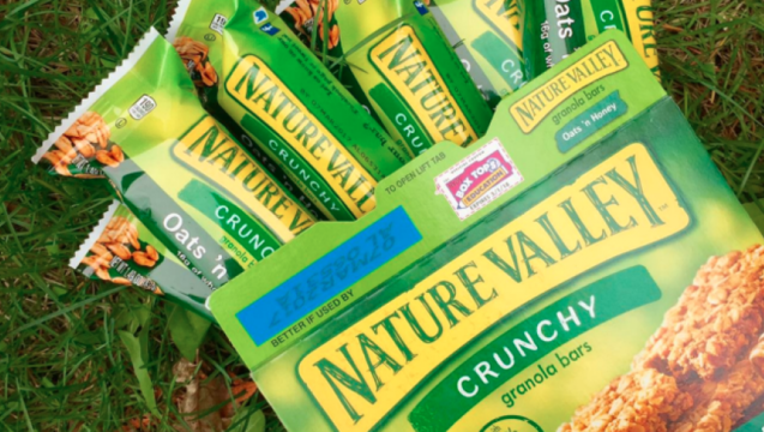 article
(FoxNews.com) - Whole grain oats, peanuts and…pesticide?
On Wednesday, three lawsuits were filed against General Mills' granola bar purveyor Nature Valley. The company's snack bars are currently labeled as being made with "100% natural whole grain oats." But one lawsuit alleges that they actually contain small quantities of the pesticide glyphosate.
According to the litigation, filed in District Courts in New York, California, and Minnesota, along with a civil case brought in a D.C. Superior Court, the "natural" claim is deceptive.  At 0.45 parts per million (PPM), the level of the pesticide alleged to be part of the "sweet and salty" bar is  significantly below the Environmental Protection Agency's recommended 30 PPM maximum. The suit says that's still higher than should be allowed because the glyphosate probably comes from the "100% natural" oats.
The lawsuits come on the heels of an announcement last year by the World Health Organization that the pesticide is "probably carcinogenic." But in another report by the organization and the United Nations in May said it "is unlikely to be genotoxic at anticipated dietary exposures."
Read the full story on FoxNews.com.