Murder charges officially filed against suspects in deadly drive-by shooting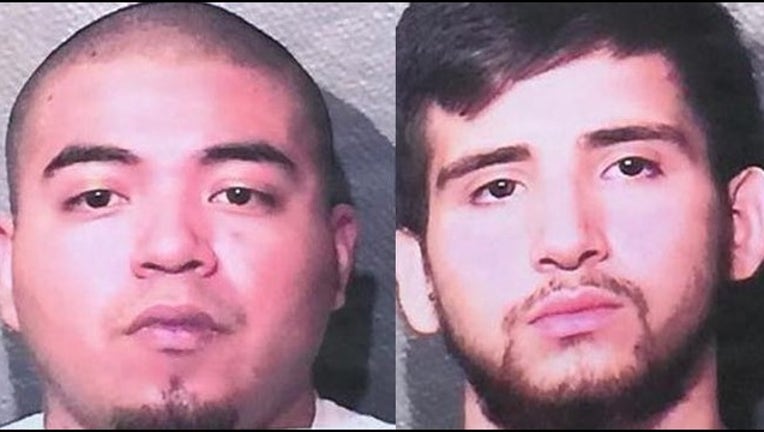 HOUSTON - The Houston Police Department released this afternoon photos, names, and ages of the two men that are being held as suspects in the deadly drive-by shooting that killed a 6-year-old boy and critically injured an 11-year-old boy.
HPD has now released a statement saying charges have officially been filed against the two men.
Charges have been filed against two suspects arrested in the fatal shooting of one juvenile male and the wounding of another at 6622 Narcissus about 3:50 a.m. last Friday (Sept. 25).
The suspects are identified as Oscar Ollervides (H/m, 20) and Alexis Cuapio (H/m, 24).  Each is charged with murder in the 232nd State District Court in the killing of Moises Jimenez, 6, and the wounding of Manuel Jimenez, 11, who remains in an area hospital.
HPD Homicide Division investigators reported:
Moises and his brother Manuel were asleep in their residence at the above address when they were shot by an individual or individuals from inside a vehicle driving by the residence.
Witnesses stated the wanted vehicle was believed to be a light or tan Honda Accord.  Investigators released surveillance video later that day (Sept. 25) of the vehicle driving by the residence and asked the public for information in the case.
Further investigation led to the identities of Ollervides and Cuapio as the suspects in this case and both were taken into custody on Wednesday evening (Sept. 30) without incident.  Each has confessed to his role in the shooting.  A third individual is being questioned in the ongoing investigation.