Michigan bar owner apologizes after gifting employee watermelon on MLK Day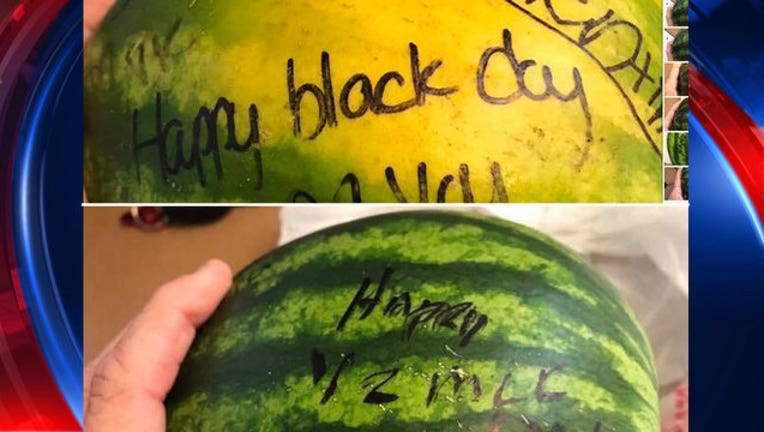 article
MASON, Mich. (WJBK) - The owner of a Michigan bar is apologizing after he and his employees gifted a biracial employee a watermelon on Martin Luther King Jr. Day.
The employee of Darb's Tavern and Eatery in Mason received a watermelon from her co-workers and boss on the holiday, the Lansing State Journal reported. Kelly Martin Aimery, the employee's mother, posted on Facebook saying the words "Happy 1/2 MLK" and "Happy black day" were written on the watermelon. 
"I've sat and stewed on this and am furious about this," she wrote in the Saturday post. "This is awful on so many levels."
As of Tuesday afternoon the post had more than 580 comments and had been shared more than 560 times.
The bar's owner and manager Rob Hearit posted on Facebook Monday saying the action was meant to be a "friendly joke" but was in "poor taste and offensive." 
Detroit firefighter fired for bringing watermelon to station
"Many of you have expressed your outrage over this incident, and you are right," Hearit said. "I take full responsibility. I saw the `gift' and I didn't stop it. In fact, in a lapse of judgment, I also joined our employees in signing it. While I thought it was an innocent inside joke between employees who are friends, as the owner I should have recognized the inadvertent message, stepped in and stopped this behavior."
Hearit said he will undergo diversity and sensitivity training along with his staff.
The Associated Press contributed to this report