Mesa Police: Man admitted to exposing himself to juvenile females for an adrenaline rush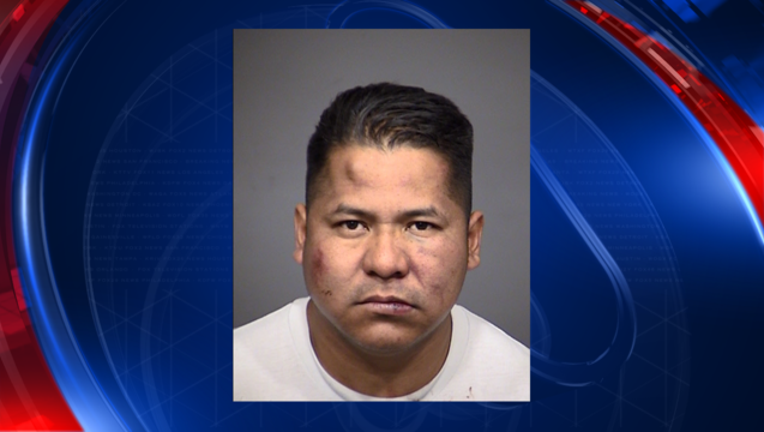 article
MESA, Ariz. (KSAZ) - A 39-year-old man has been arrested, accused of exposing himself to females.
According to a statement released by Mesa Police, Edgar Mendoza-Coria is facing multiple charges, including six counts of Public Sexual Indecency, six counts of Indecent Exposure, and a count of resisting arrest. Mendoza-Coria reportedly admitted to exposing himself to females for an adrenaline rush, and stated he has done this in Mesa, for the past two years.
The alleged victims are reportedly between the ages of 12 and 17.
The investigation, according to police, began in February, when police responded to a report of a man exposing himself in front of juvenile females walking to school. At the time, the suspect was described as a Hispanic man, driving an older green or dark green Ford truck. Other incidents were also reported.
On Tuesday, police said detectives observing an investigative lead in the case saw Mendoza-Coria driving a green Ford truck, contacting female juveniles walking to school around the area of Extension and University. After contacting the females involved, detectives learned that Mendoza-Coria allegedly exposed himself three times, in just under a minute. Mendoza-Coria was later arrested, after he allegedly resisted arrest.
Anyone with information pertinent to case should call Mesa Police at (480) 644-2211.