MARTA bus blocking things is now the world's greatest meme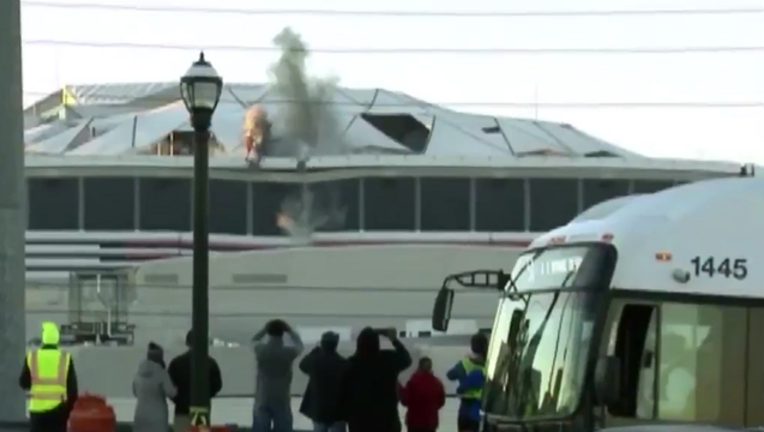 article
ATLANTA - Photographers covering current events are severely underrated people. They have to find the best places and angles to capture events as best as they can in real-time to present to the viewers.
App users: View full article here
%INLINE%
This was the mission of a weather.com photographer who was sent to stream the Georgia Dome implosion Monday morning. He got there, staked out his spot, but in the end something completely Atlanta happened… traffic. More to the point, a MARTA bus.
Video posted to the weather.com website shows MARTA bus 1445 pull up right in front of the building as the first explosive was detonated. The photographer, like many photographers, voiced his frustration.
"No, bus, get out the way! Bus! J----, get out of the way, bus! Are you... you... ARRGHHH."
FOX 5 cameras got the bus, but also was a little further away to get the implosion.
While a victim of circumstances, the internet still had its fun with the gaffe.
The overnight meme has even sparked a frame created by one crafty Facebook user.Check it out.
Show us you best MARTA bus memes on our Facebook, tweet us at @FOX5Atlanta, or tag @FOX5Atlanta on Instagram.