Marathon Galveston Bay refinery fire: Family of worker who died, attorney announce court filing
TEXAS CITY, Texas - The family of a worker who died after a fire started at the Marathon Galveston Bay refinery in Texas City on Monday remembered him as "a man with strong morals, endless determination and a dedication to doing what's right."
Scott Higgins' daughters and parents attended a press conference with Attorney Tony Buzbee on Friday morning. Buzbee announced the filing of a petition in a Harris County state court that names Marathon and an inspection company.
PREVIOUS: Employee dies in fire at Marathon Galveston Bay refinery unit in Texas City
"We know that through this effort, we'll get the entire history regarding that unit and the surrounding units. And we'll know what repairs were made, what repairs were needed and what were put off to the next turnaround, because we know that's what happened," Buzbee said. "We know that Marathon has developed a culture of running to failure, putting off maintenance, delaying maintenance, scheduling turnarounds and maintenance based on price of oil and gas rather than what is needed in the plant by the workers trying to keep the plant operational."
CLICK HERE TO DOWNLOAD THE FOX 26 NEWS APP
Higgins' family is demanding answers.
"Marathon must be held accountable for their actions, and we deserve answers. They took such a significant part of all of our lives, the backbone of this family, away from us," his daughter Alyssa said.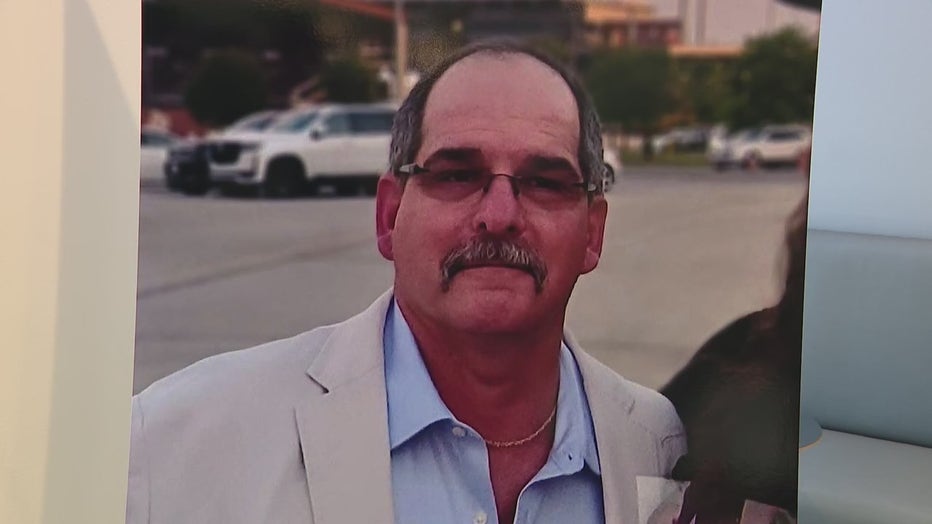 "He was not just a father to me. He was a protector, a teacher, and a guide. He was everything that a father should be, and so much more," his daughter Samantha said.
Marathon says they do not typically comment on legal filings, but on the day of the fire, they did release a statement that said, in part, "The safety of our workers and the community is our top priority, and a full investigation will be conducted to determine the cause of the incident."