2 wanted for questioning by police following man's death in Galleria parking garage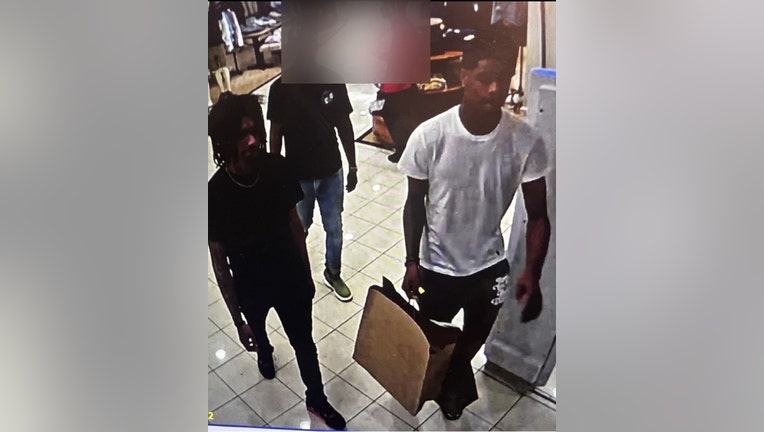 HOUSTON - Police are piecing together what led up to a man's death in a Galleria parking garage Saturday in southwest Houston following what witnesses initially said was a fight with other men. And as of Sunday afternoon, at least two men are wanted for questioning. 
Details are limited, as it's an active investigation, so it's unclear how everything unfolded, but Houston police say the incident happened shortly before 3 p.m. at a parking garage in the 5100 block of Hidalgo outside The Galleria. 
During a press conference, officials said responding officers found an unidentified man dead. Witnesses told police a fight ensued with several other men before a shooting happened, however, the story is a little more complicated. 
In fact, the entire motive behind what happened seems unclear at this point, officers explained. For example, officials said they believe the man was hit by a car in the parking garage while running away from the incident. 
In the press conference, authorities also said it's unclear if there was even an actual fight "or just some yelling involved. However, based on a press statement released Sunday, the Houston Police Department confirmed the man was shot while running away and was hit by a vehicle that was also fleeing the gunfire. 
The driver involved reportedly remained at the scene, tried to render aid, and was cooperating with police. 
MORE CRIME AND PUBLIC SAFETY COVERAGE
Ultimately, the man's cause of death will be determined by medical examiners. As of Sunday afternoon, police do not have a suspect in custody, but officials are canvassing surveillance footage and conducting interviews as their investigation continues.  
On Sunday, the HPD released a photo of two men wanted for questioning, saying, they "are not charged in this incident. They were seen with the victim minutes before he was killed." 
Authorities are also asking if anyone has information on this incident to call Crime Stoppers at 713-222-TIPS.
FOX 26 Houston will continue to make updates to this story as it continues to develop.