Man arrested for beating 3-year-old girl to death, cops say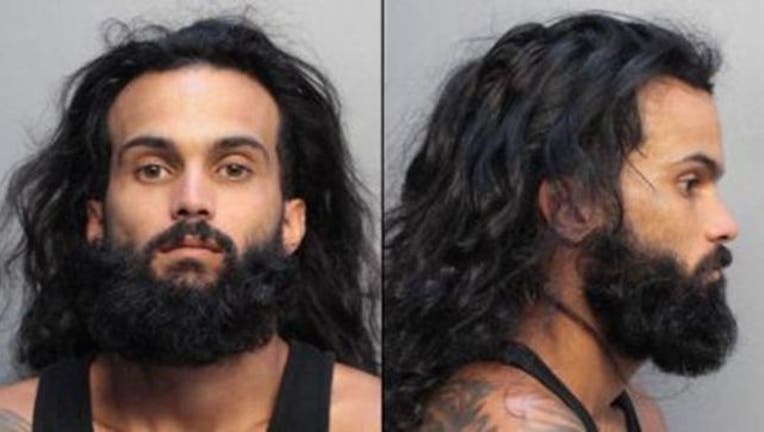 article
FOX NEWS - A Florida man, upset his girlfriend's toddler painted on a photo of him, viciously beat the 3-year-old and shoved the naked girl in a shower, where she was found dead Friday, cops said.
Dennys Llopiz, 27, was arrested Monday on a first-degree murder charge in connection with the death of Skylar Hartley, Miami Beach Police said, NBC 6 reported.
The arrest comes after authorities were called to Llopiz's home on Friday, where the 3-year-old girl was found naked and unresponsive, the news station reported. The apartment was in "disarray" when officers arrived, according to NBC 6.
Llopiz allegedly told authorities he put the girl in the shower because she defecated herself. When he later called for her, Llopiz told police the girl didn't respond. When he returned to the bathroom, he claimed he found the girl "slouched against a wall in the shower," NBC 6 reported.
He also told authorities Skylar had fallen on some rocks while fishing the day before, claiming the alleged fall caused "abrasions and a small injury" to the girl's head.
After her body was taken to a local medical center and checked by a medical examiner, however, it was determined there was bruising on the girl's head and face, a laceration on her liver, a few fractured ribs and a ruptured air sac, according to a police report obtained by NBC 6.
Based on her injuries, the medical examiner determined she had suffered "blunt force trauma a few hours before her death," the report said.
When questioned, Maria Lopez, the girl's mother, told authorities the girl had not been fishing the day before nor had she fallen on any rocks. Police also reviewed text messages between Lopez and Llopiz that indicated the man was upset with the young girl for painting on a photo of him, according to NBC 6.