Mama rabbit takes revenge on snake that preyed on her bunnies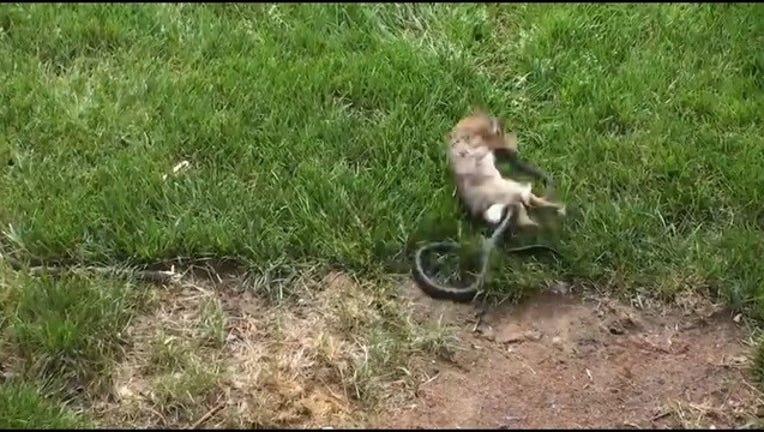 There's nothing like a mother's love for her own, and it's certainly proven in mother nature.

A video of a mother rabbit attacking a snake that she caught preying on her bunnies is going viral.
YouTube user Ramakanth p uploaded the video last week, and it already has well over 8 million views.
The video shows a mother rabbit jumping on a snake as it wrapped itself around her bunnies. The mama rabbit then tirelessly attacked the snake until it was far from her bunnies.

In the video, little kids could be heard cheering on the rabbit.
Mobile users watch the video here: https://youtu.be/8MHUlVIJy94