Major Traffic Disruption: I-45 closures in downtown for reconstruction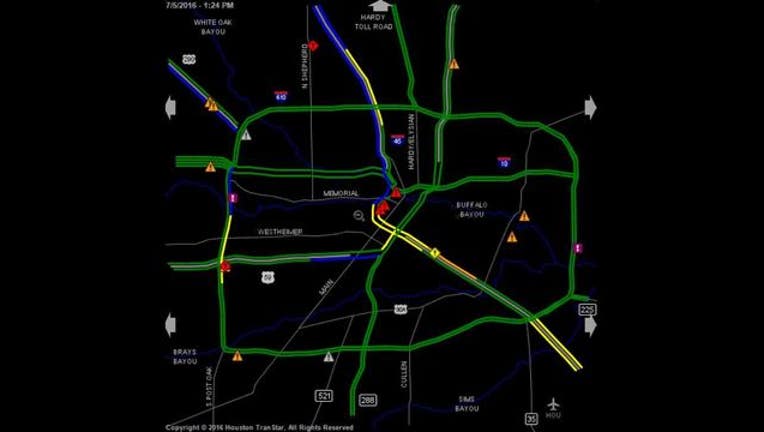 article
HOUSTON - The Texas Department of Transportation (TxDOT) will be closing two major on-ramps from downtown Houston and the Montrose area from I-45, and a major off-ramp to downtown as they prepare to build new entrance ramps and bridges in the area to improve traffic flow. 
The following ramps and exits will be closed beginning Friday, July 8th at 7:30pm until construction is complete, expected to be sometime late November to December
The Allen Parkway eastbound entrance to IH-45 Southbound
The Houston Avenue southbound entrance ramp to IH-45 southbound, and the Houston Avenue southbound bridge at Lubbock and Rusk 
The Pierce/Dallas Exit from Southbound IH-45
There will be detours to allow residents traveling southbound on IH-45 which take commuters through downtown and onto IH-45 past US-59.
In preparation for the start of construction, TxDOT will close all southbound IH-45 lanes from I-10 to US-59 from Friday, July 8th at 9:00pm until Monday, July 11th at 5:00am
For more information on closures related to this, and other construction projects on Houston-Area freeways, visit: houstontranstar.org.