Local artist known for painting Texas' fallen warriors honoring K-9 officer 'Lenin'
BAYTOWN, Texas - Last week, K-9 Lenin of Baytown police was lost due to a snake bite during training. 
BACKGROUND: Baytown K-9 officer dies after suffering bite from venomous snake
Now, a local artist well known for painting Texas fallen warriors is capturing Lenin's legacy.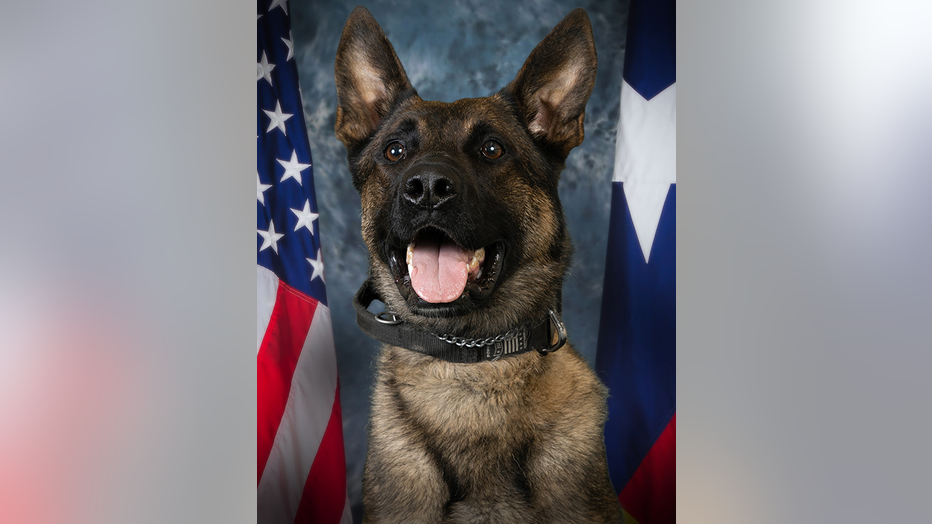 On Tuesday, March 21, a memorial service for K9 Lenin will be held at Faith Family Church, 6500 North Main Street. 
The service will begin at 3:30 p.m. and conclude with final honors rendered by 4:30 p.m.