Little girl can't wait one more minute to give her dad a hug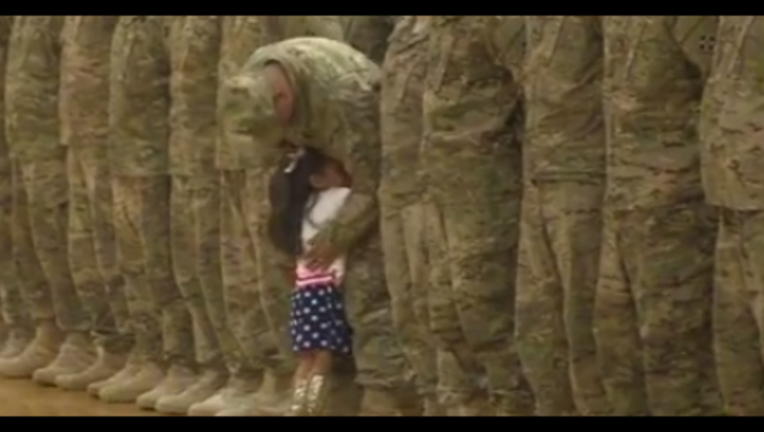 COLORADO - A little girl whose father is part of the 3rd Armored Brigade Combat Team in Fort Carson, Colorado, just couldn't wait one minute more to give her dad a hug during a homecoming ceremony.
Lt. Daniel Ogelsby made sure to give his daughter a brief hug before sending her back to her mom for the rest of the ceremony.
It was the first time the two have seen each other in 8 months.
According to local news sources, three hundred soldiers from Fort Carson's 3rd Armored Brigade Combat Team, 4th Infantry Division returned home Tuesday from southwest Asia. The first group returned home at 6 a.m., and the other Tuesday afternoon.
"She couldn't contain herself. I wasn't going to tell her no," said Ogelsby.
The clip can be seen below.