LIST: Houston Astros fans can cheer on their favorite team at these watch parties!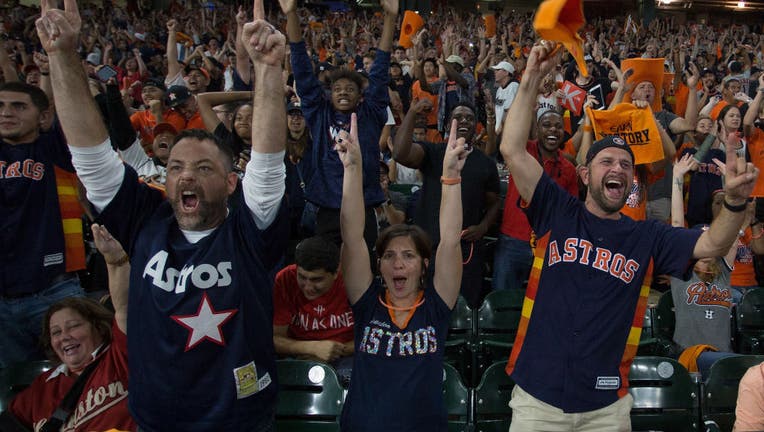 HOUSTON - While there's nothing better than watching the Houston Astros dominate at Minute Maid Park, it's also just as fun catching the game with friends and family at your favorite hangout spot. 
And as the Astros prepare to take on the Boston Red Sox this weekend to clinch the American League Championship Series, several Houston-area restaurants and bars will be hosting watch parties for doting fans. 
Here are just some of the spots in Houston, where fans can cheer on their favorite team and enjoy some delicious food and drinks!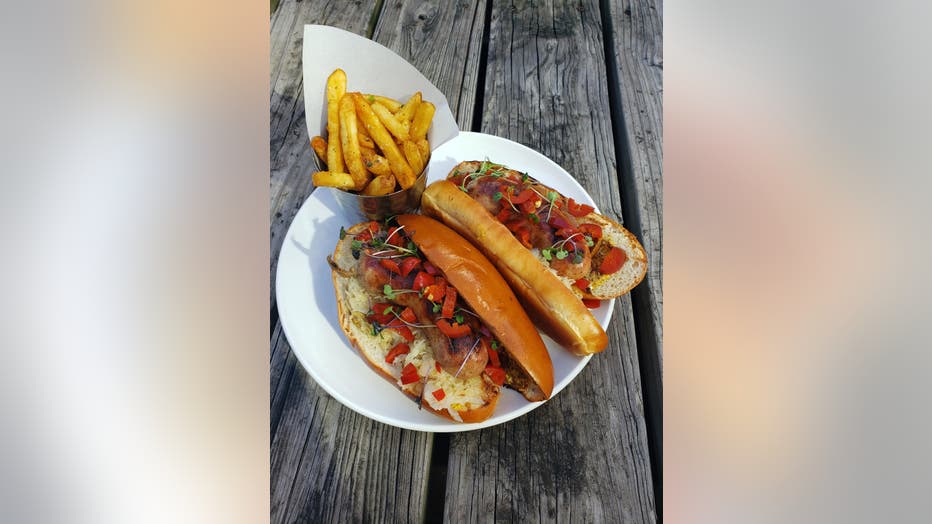 (Photo courtesy of the Tasting Room)
For the wine connoisseurs and sports lovers, The Tasting Room presents the ideal spot for residents to watch their favorite team whether outside their expansive patio from a projector or inside on their flat-screen TVs. Patrons can also enjoy a #HoustonAstros hotdog on a toasted bun with classic bratwurst, pickled jalapenos, beer mustard, caramelized onions, and sauerkraut.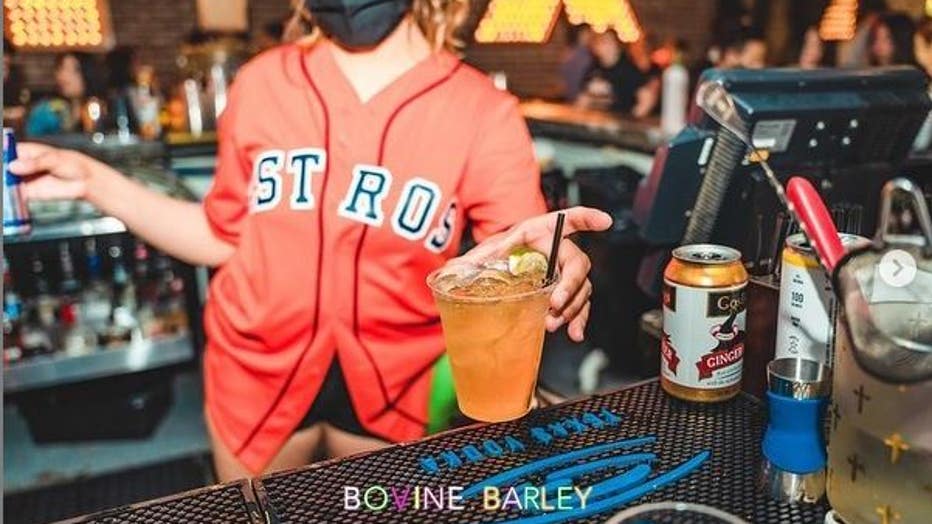 (Photo courtesy of Bovine and Barley via Instagram)
This restaurant and bar certainly takes things to the next level because virtually everything they offer is dedicated to Astro's fans. Aside from selling frozen cocktails, which they call "adult ice cream," fans can enjoy Astros-themed shots and drinks like Breggy Bombs, Frozen Orbit, #ForTheH, Frose Altuve, or an Htown Skrewball. And if you forgot your Astro's gear at home or are just looking to increase your wardrobe, vendors will be selling some before and after the game!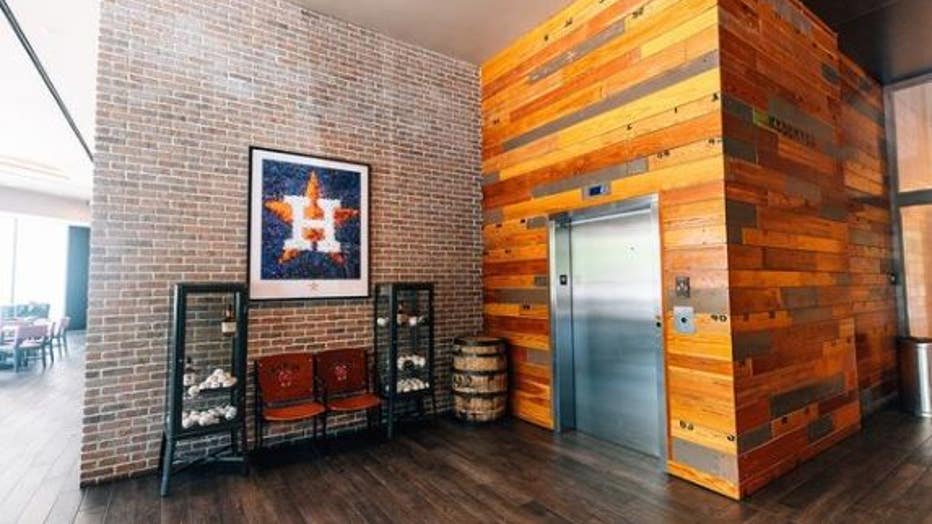 (Photo courtesy of Biggios Bar via Instagram)
You're never the same walking into Biggio's as it's not your typical sports bar. Instead, it's a stylish lounge area, with private booths, reclining chairs, and two 30-foot tall screens so you and your loved ones can enjoy the Astros in a relaxed setting. The restaurant and bar is proudly named after the local legend and beloved Astros player, Craig Biggio, who was inducted into the Baseball Hall of Fame in 2015. However, it's also known for its impressive beer list and signature dishes like their Chicken and Waffles.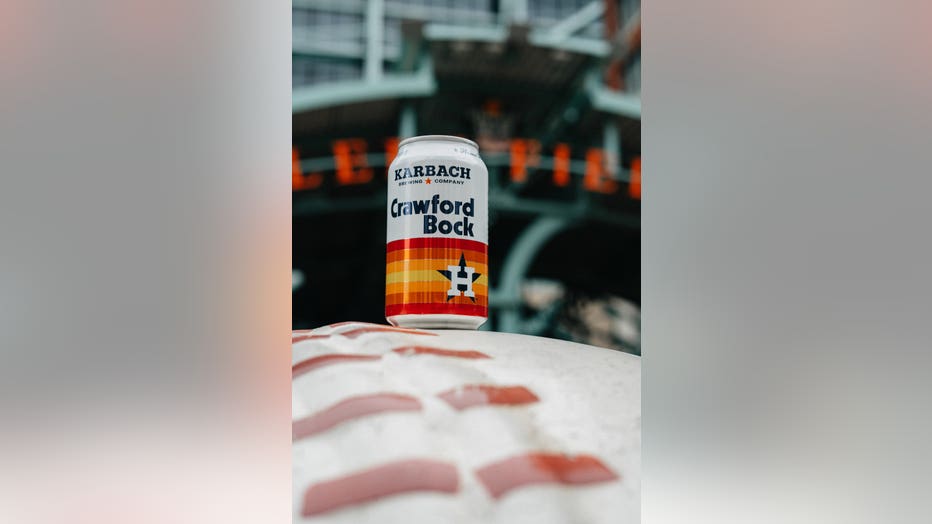 Crawford Bock Lifestyle (Photo courtesy of Karbach Brewing Co.)
One of Houston's favorite breweries has teamed up with our favorite baseball team to host the official Astros Watch Parties starting Friday. There's also a pop-up shop for fans to buy Astros merchandise. It's free to the public and have several TVs for viewing and plenty of Crawford Bock, which has been dubbed the easy-drinking ballpark beer by the Astros Foundation and Karbach.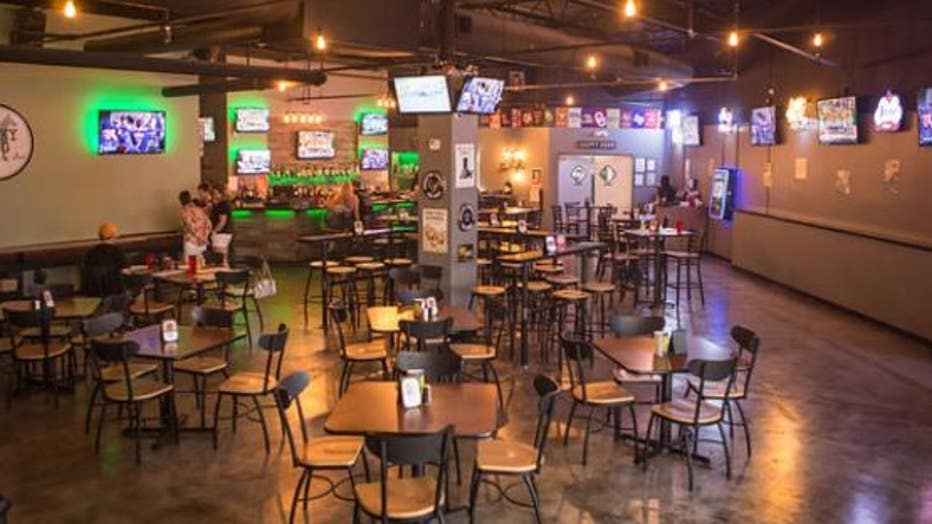 (Photo courtesy of Lucky Dog Sports Bar and Grill via Google Maps)
You and your dog are in luck because here's another spot, located in Spring, where you can watch the Astros and enjoy some tasty food!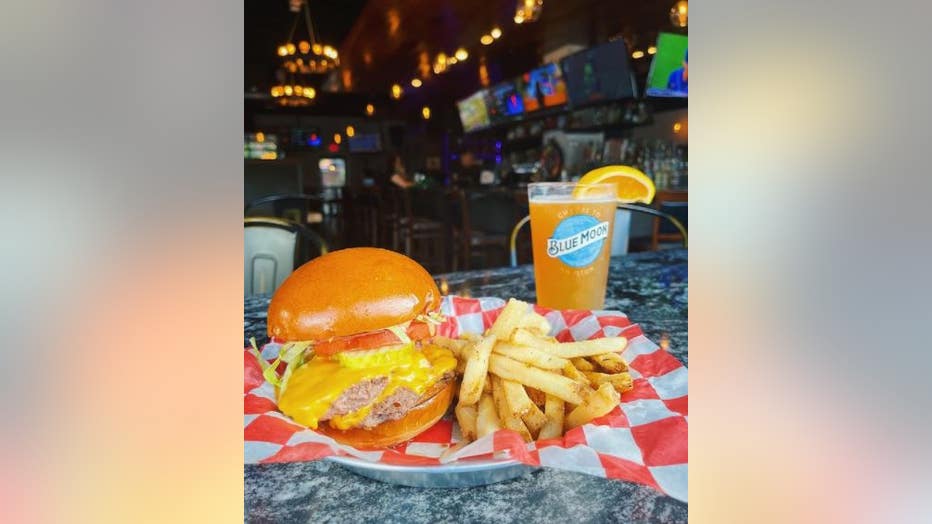 (Photo courtesy of Revelry on Richmond via Instagram)
If you're the type of sports fan that gets really involved in the game, you won't face any judgment at Revelry on Richmond! In addition to being well-known for having one of the best spots to watch sports and 40 craft beers, many of which are local and regularly rotated, you can also bring your dog!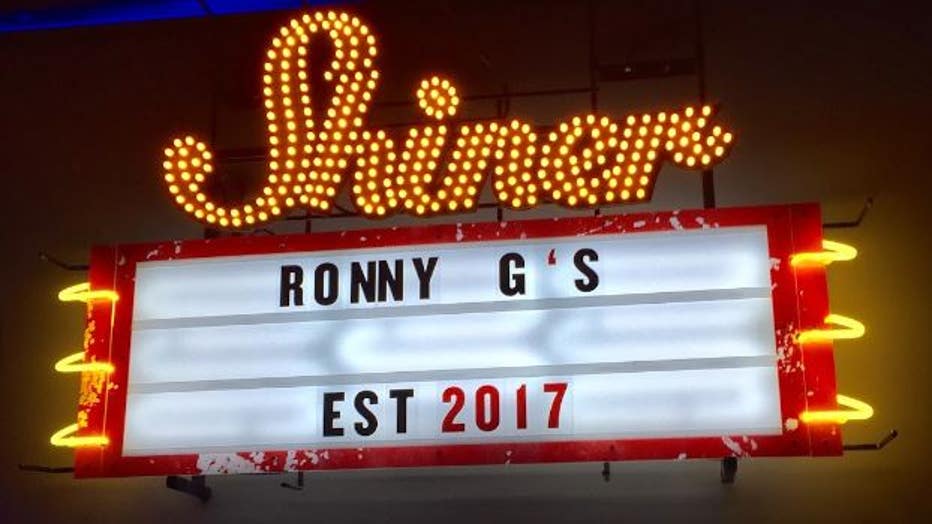 (Photo courtesy of Ronny G's via Google Maps)
A cozy little sports bar located in The Woodlands, fans can take in the warm atmosphere in this laid-back sports bar and play some pool during the breaks.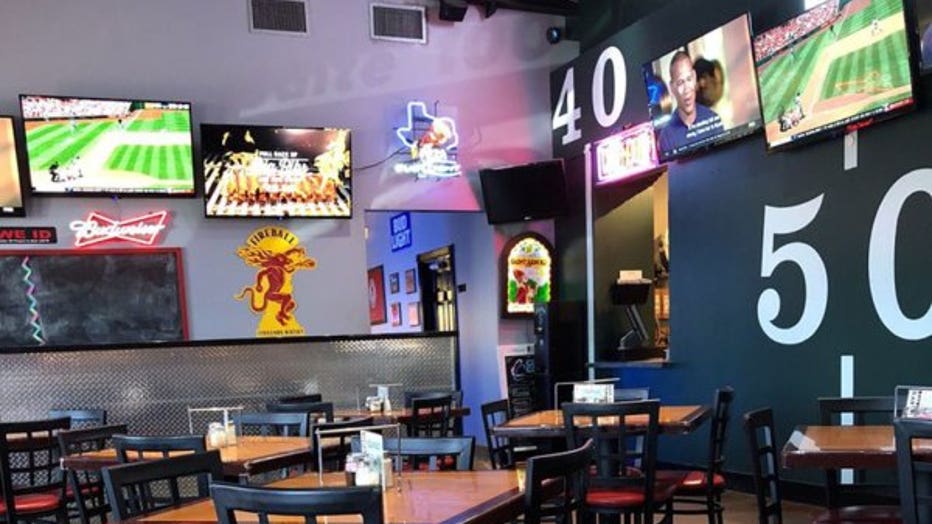 (Photo courtesy of Center Court Pizza website)
Who doesn't love a nice, hot slice of pizza? Center Court Pizza & Brew holds several locations across Houston, where you can bring the family and enjoy watching your favorite Baseball team. The restaurant boasts nearly 40 TVs, a fully stocked bar that includes local favorites, so If you're looking for a spot to watch the game and enjoy some pizza, come on by!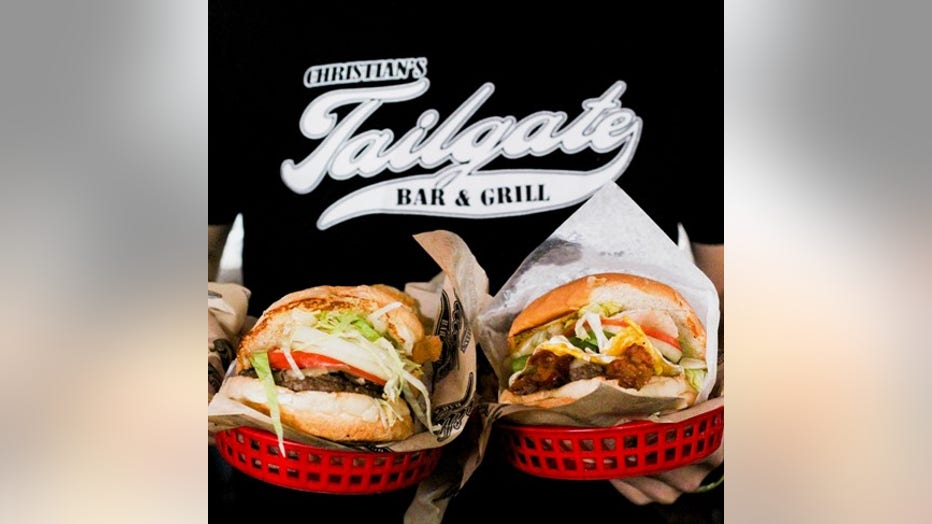 (Photo courtesy of Christian's Tailgate Bar and Grill)
Known for its award-winning burgers, this local favorite has been featured in several publications but also has a huge menu from wings, wraps, salads, tacos, and more. There are five locations and all of them have plenty of TVs and lots of local beers on tap. All locations boast big patios and always have sound on during the games.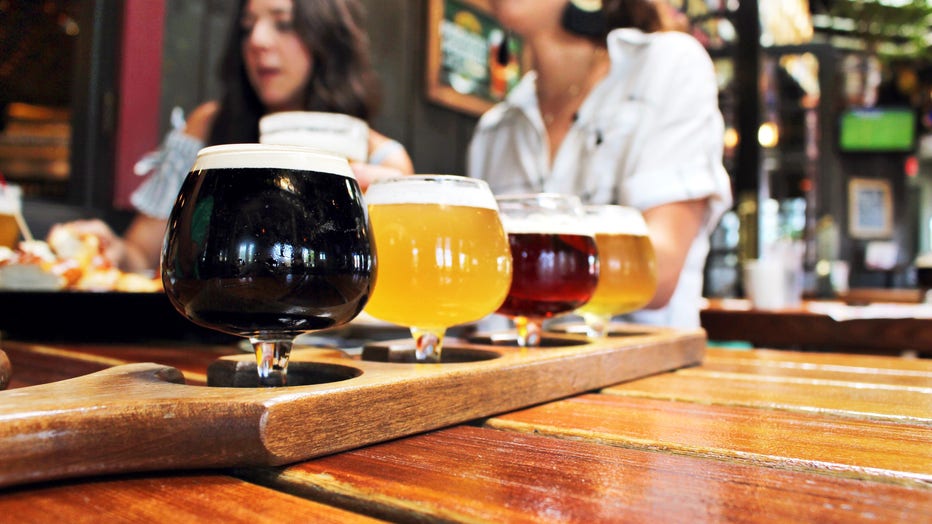 (Photo courtesy of Flying Saucer Draught Emporium)
Soar out of this world when you watch the Astro's take on the Red Sox while you enjoy some delicious meals and wash it all down with one of Flying Saucer's many different types of drafts. Friday will feature an Astro's Pre-Game Party with $5 Duvel Draft and Saturday will have $8 House Cocktails. Monday's watch party will have all drafts for $4. You can also test your knowledge on the Astros Tuesday during Trivia Night at 7 p.m. and on Wednesday, enjoy $10 Beer Flights after 6 p.m.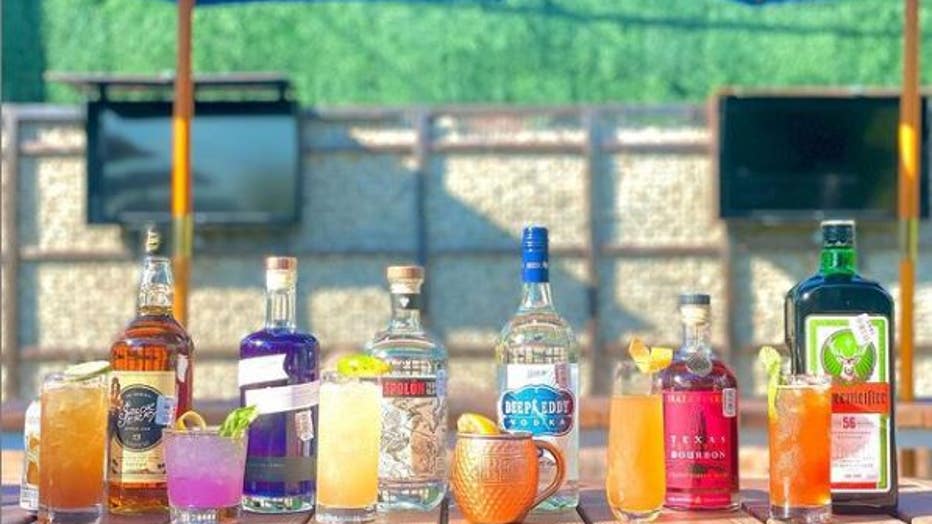 (Photo courtesy of Tikila's)
For the casual sports fan who likes to just kick back and enjoy cool drinks and watch their favorite MLB team crush their opponent, Tikila's offers classic Tex-Mex and street foods in a child-friendly setting until 8 p.m. Fans can also enjoy Jell-O shots, frozen cocktails, and drink specials before, during, and after the game. There's also patio seating in the front, so you can bring your dog if you like.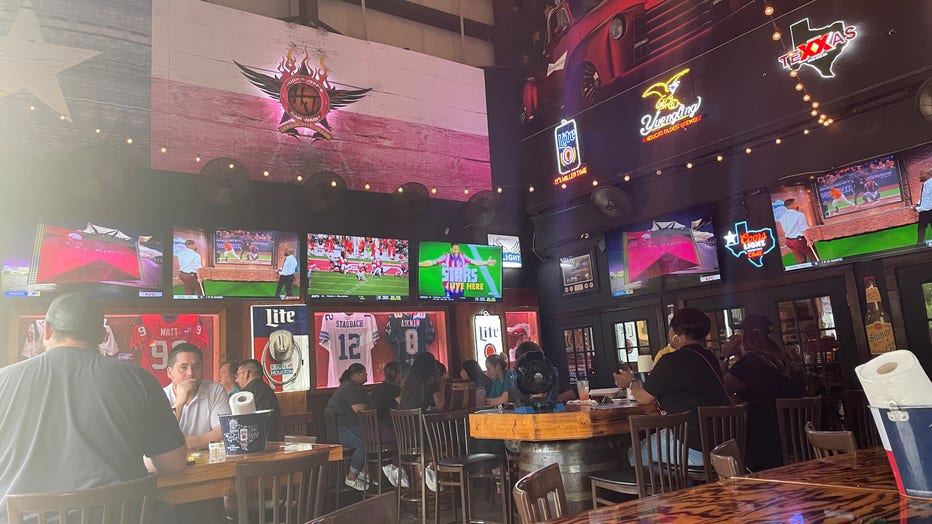 (Photo courtesy of Hugh and Jeff's Car Wash and Grill)
Don't be fooled by the name! This popular spot in League City does have a car wash, but also offers gourmet grub. And with more than 30 HD TVs, as well as a full-service bar, it's the ultimate destination to watch the Astros take on the Red Sox.
Fans are invited to get their game tickets before every Postseason home game in the Plaza for pregame Street Fests. Attendees can enjoy live music, food trucks, yard games, one-of-a-kind photo ops, and more as the excitement builds for the first pitch.