Laundry basket full of puppies dumped on side of road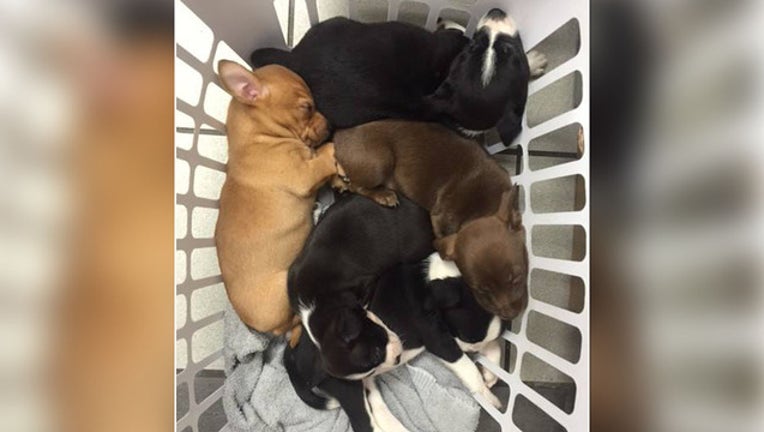 article
PLANT CITY, Fla. - A Good Samaritan found a litter of puppies dumped in a laundry basket on the side of the road in Plant City and brought them to the Humane Society.
There were four girls and one boy puppy in the basket that was left next to a fire hydrant near U.S. 92 and Branch Forbes Rd. There's no word on who left them there.
The Humance Society of Tampa Bay said it appeared the puppies were healthy, fed, and clean and will remain in foster care for a few weeks before they are put up for adoption. 
After several pets were seen being tossed from cars recently, including a dog in Pasco County that did not survive, and a kitten in Pasco County that is still recovering from her injuries, the Humane Society wants to remind people not to dump their pets.