Las Vegas police officer shot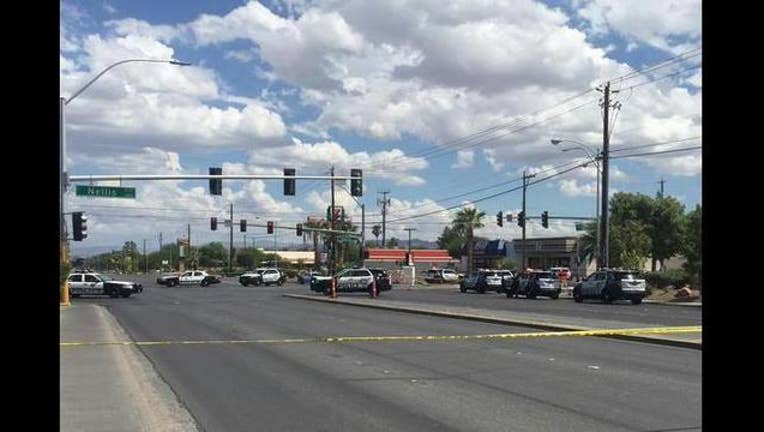 LAS VEGAS - A gunman wounded a Las Vegas police officer in the hand in what the department is calling an ambush-style attack on Sunday, according to news sources.
According to Las Vegas Metro Police Department, an officer was struck by gunfire at an intersection after someone attempted to ambush two officers.
The officer's injury is non-life threatening.
The suspect involved is in custody.