One person injured in fire following Fayette County church explosion
HOSTYN, Texas - A beacon fire that you could see for miles….that is how Fayette County officials described the early morning fire at the Queen of Holy Rosary Catholic Church in Hostyn. 
Dispatchers got the call just before 6:30 a.m.
"Upon arrival the church was fully engulfed. There was debris scattered along the front, back and the sides," said Randy Noviskie, chief deputy, Fayette County Sheriff's Office.
Noviskie said a parishioner arrived early to prepare for a 7 a.m. mass.
"When she was going to light the candles in the adoration chapel, the explosion occurred. The Father and another parishioner got her out," said Noviskie.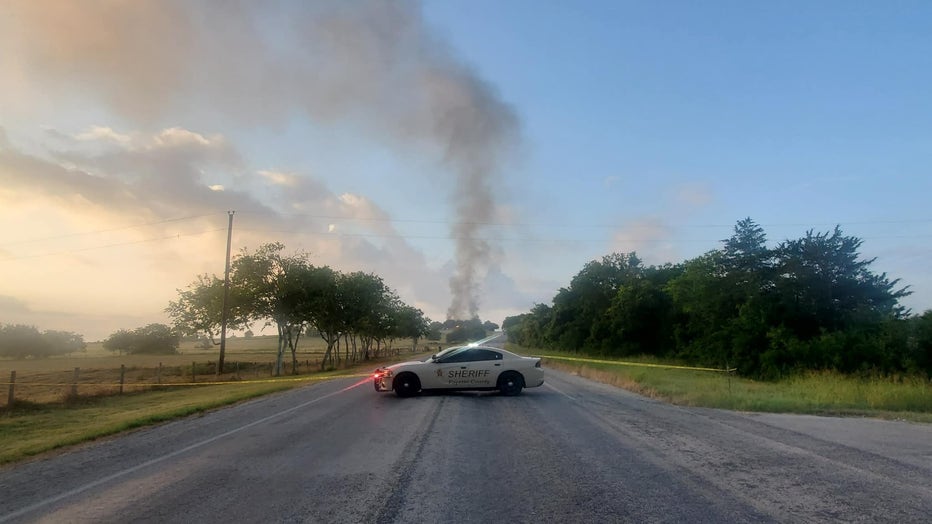 (Fayette County Sheriff's Office)
Several fire departments responded including the LaGrange Fire Department, Schulenburg Fire Department, Muldoon Fire Department, and Fayetteville Fire Department. 
"There is not one department in this county that is able to handle a fire of this size by itself. We rely on what's called mutual aid," said Craig Moreau, chief of emergency management and homeland security, Fayette County.
The injured elderly woman was taken to Dell-Seton Medical Center in Austin to be treated for burns. For parishioners, it's a tough site to see, watching a building they held close to their heads, destroyed in the blink of an eye.
"Our children were married here, our grandchildren were baptized here. It's a sad day but it will be okay. We will rebuild and have a better, bigger church," said Diana Kallus, parishioner.
Firefighters believe a gas leak could be the cause. But the investigation remains open as of Thursday. Several agencies have been contacted to assist with the investigation though to rule out any possible criminal activity.
FM 2436 was shut down in Hostyn for a majority of Thursday morning.  
(Fayette County Sheriff's Office)