Kid asks Santa for Grand Theft Auto but without 'the hookers'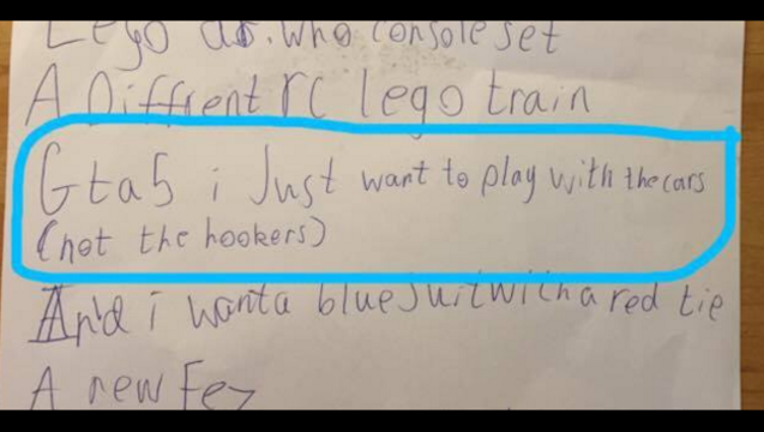 Irish radio personality Ryan Tubridy shared a pretty special letter to Santa Claus. The letter, a picture of which was sent in by a listener, has a detailed rundown of what one particular child wants from Santa.
Alongside a lot of Doctor Who-related requests the kid specifically said they wanted Grand Theft Auto V, though considering the violence contained in the game the letter added, "I just want to play with the cars (not the hookers)."
The post has since been shared over 500 times. The one item that is really intriguing though is the very end of the letter where the child writes, "I have one more request please give…" before drawing an arrow to indicate the need to turn the page over.
Lord knows what's on the other side.