KFC creates limited-edition 11 Herbs & Spices Firelog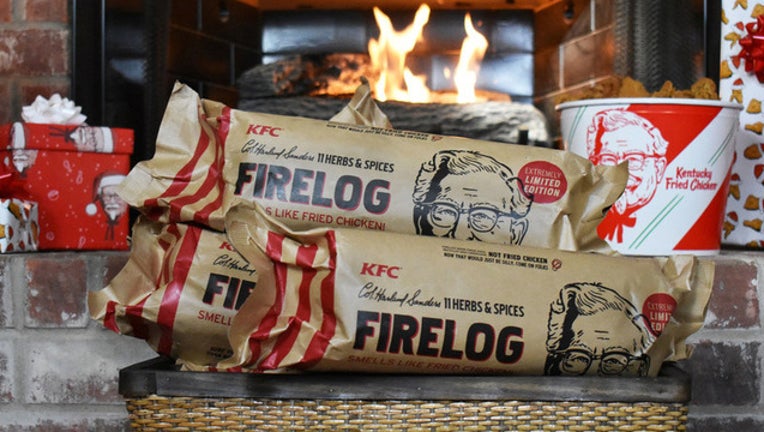 Your home could be filled with the scent of Kentucky Fried Chicken's 11 Herbs & Spices this winter -- no trip through the drive-thru lane necessary.
KFC teamed with Enviro-Log to create a limited-edition 11 Herbs & Spices Firelog, inspired by the Cornel's Secret Recipe.
"At KFC, we have always been proud of our role in bringing loved ones together at the dinner table around a bucket of our world-famous fried chicken," said Andrea Zahumensky, KFC U.S. CMO.  "Now, this winter we're bringing all the things we love – family, friends and fried chicken – together around the fire with our scented firelog."
According to KFC, the firelogs are made of 100 percent recycled materials and can burn for up to 2.5 to three hours.
The firelog is available for purchase online while supplies last and costs $18.99.