Judge blocks Indiana genetic abnormality abortion law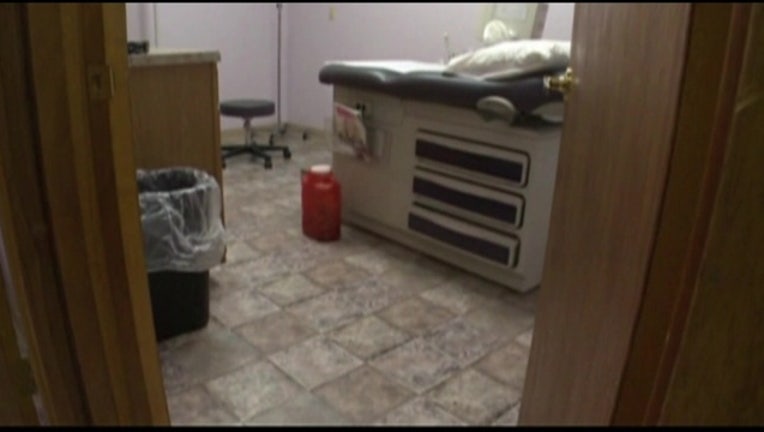 article
INDIANAPOLIS (AP) - A federal judge blocked a new Indiana law Thursday that bans abortions sought because of a fetus' genetic abnormalities.
U.S. District Court Judge Tanya Walton Pratt granted a preliminary injunction sought by Planned Parenthood of Indiana and Kentucky, which argued that the law was unconstitutional and violated women's privacy rights. The law was set to take effect Friday.
Indiana and North Dakota are the only states with laws that ban abortions sought due to fetal genetic abnormalities, such as Down syndrome, or because of the race, sex or ancestry of a fetus.
The lawsuit filed by Planned Parenthood and the American Civil Liberties Union of Indiana also challenges the law's provision requiring that aborted fetuses be buried or cremated. Planned Parenthood currently disposes remains by incineration, as with other medical tissue.
Republican Gov. Mike Pence signed the new law in March after it was approved by Indiana's GOP-dominated Legislature. The measure was approved despite objections from many female legislators, including Republicans, who said it went too far.
The lawsuit was filed in April, and Pratt heard arguments from both sides on June 14. During that hearing, Indiana Solicitor General Thomas Fisher argued that Indiana's law was a response to DNA testing advances that permit fetuses to be screened for genetic defects or to determine their sex. He said the state has an interest in "preventing discrimination" against fetuses based on such test results.
Ken Falk, legal director for Indiana's ACLU chapter, is representing Planned Parenthood in the case. He told Pratt that Indiana's law was clearly unconstitutional under previous U.S. Supreme Court rulings.
Pratt, who was nominated as a judge by President Barack Obama in 2010, in June 2011 blocked an Indiana law from taking effect that would have prohibited entities that perform abortions from obtaining state funding. Her order became permanent in 2013 after the U.S. Supreme Court refused to hear Indiana's appeal in the case.
Indiana had sought to prevent Medicaid enrollees from accessing health care at clinics operated by Planned Parenthood of Indiana and Kentucky because the organization provides abortions.
Indiana University has filed a separate federal lawsuit challenging a section of the new law making it a crime to sell or acquire fetal issue. The school argues the provision would illegally interfere with research by its scientists. Attorneys for IU and the state have agreed to put enforcement on hold until the university's challenge is resolved.
North Dakota's Republican-led Legislature passed a measure in 2013 that blocks abortions based on unwanted gender or a genetic defect. The state's sole abortion clinic, the Red River Women's Clinic in Fargo, has said the ban doesn't affect it in part because most genetic abnormalities are not detected until after 16 weeks into a pregnancy, when the clinic stops providing abortions.
___
Associated Press writer Rick Callahan contributed to this report.