JJ Watt says Houston Texans fans 'should be thrilled' by DeMeco Ryans hire
HOUSTON - Former Houston Texans star JJ Watt says fans "should be thrilled" with the hiring of DeMeco Ryans as the team's new head coach.
The Texans announced the hire on Tuesday. Ryans joins the Texans from the San Francisco 49ers, where he spent the past two seasons as their defensive coordinator.
MORE: Houston Texans hire DeMeco Ryans as next head coach
In a text message to FOX 26 Sports, Watt wrote, "The Houston fanbase is incredible and they deserve a team and coach that they can throw the full weight of their passion and energy behind. DeMeco is that coach. There is no doubt still work left to be done to get the organization to where it ultimately wants to be, but this is a hell of a start. Players and fans alike should be thrilled by this hire. I think you can tell by the energy and enthusiasm of all us former players, the Texans got it right with this one and we are all here to support DeMeco in any way we can."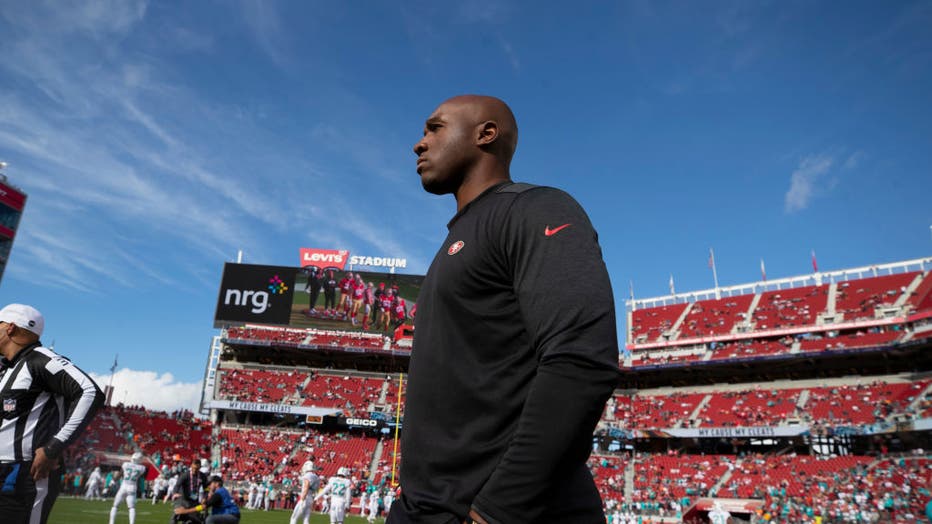 SANTA CLARA, CA - DECEMBER 4: Defensive Coordinator DeMeco Ryans of the San Francisco 49ers on the field before during the game against the Miami Dolphins at Levi's Stadium on December 4, 2022 in Santa Clara, California. The 49ers defeated the Dolphi
MORE: J.J. Watt announces retirement on Twitter
The hire brings Ryans back to the place where he started his playing career. He played six seasons with the Texans from 2006-2011.
He replaces Lovie Smith, who was fired after just one season where the team went 3-13-1.
The Associated Press contributed to this report.