J.J. Watt backs Ronda Rousey before UFC fight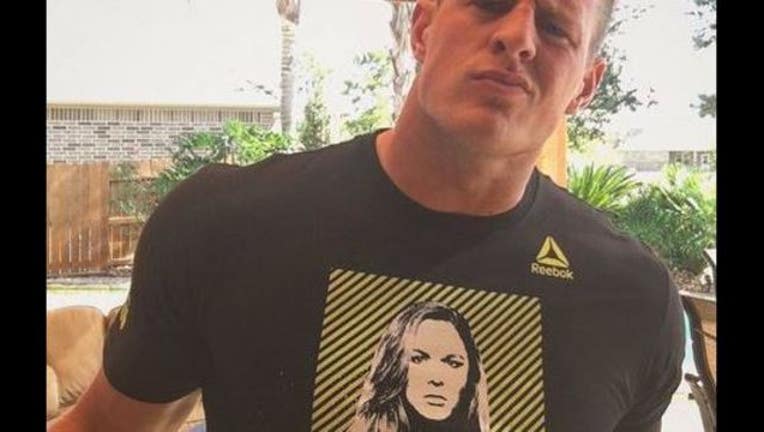 Leading up to the highly anticipated UFC fight 193 between Ronda Rousey and Holly Holm, Houston Texans defensive end, and hometown favorite, J.J. Watt wants to make one thing clear. He's behind Rousey 100%.
Watt shared to Twitter of picture of himself wearing a Ronda Rousey Reebok t-shirt with the caption, "when someone asks who's going to win the fight tonight. #andSTILL"
Both Watt and Rousey appeared in an ad for Reebok together earlier this year.
UFC 193 happens Saturday night in Melbourne, Australia.