ITC now in deconstruction phase of cleanup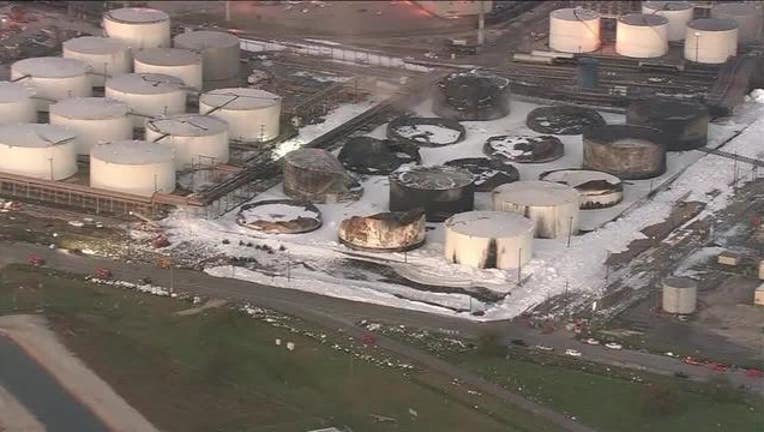 article
HOUSTON (FOX 26) - According to Intercontinental Terminals Company LLC, they have now begun the deconstruction phase of the cleanup following the tank farm fire on March 17. 
Deconstruction of tank 80-15 is now complete. The process will continue for several more weeks with tank 80-14 as the next tank to be deconstructed. 
Safety precautions will be made in advance, but there is a small possibility for small, short duration flash fires and emissions in the tank farm during the deconstruction process. A firefighting team will be in the area for the duration of the process as a precaution. 
Mobile air monitoring equipment and personnel will be deployed to keep an eye on and react to safety concerns that may arise at ITC or in the surrounding area. Air monitoring in the downwind community has not stopped since it was implemented on March 17. 
Notification will be issued to surrounding industrial neighbors about two hours before deconstruction begins on a new tank. 
For updates and air quality information, go to www.itcresponse.com.