'It got grandma!' Chimpanzee flings poo at Michigan zoo, lands on woman's nose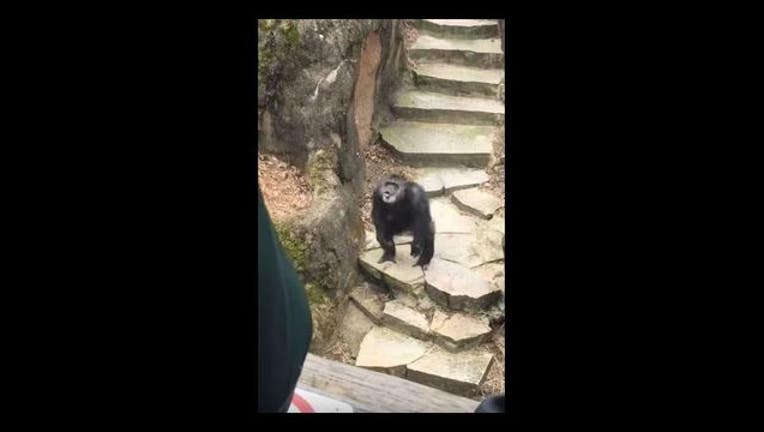 article
With a crowd of people watching, a chimpanzee at the zoo in Grand Rapids made quite a spectacle when he flung his feces at the crowd and hit one woman right on the nose.
It happened Sunday at the John Ball Zoo and was caught on camera. Erin Vargo got the video that shows the chimp appearing to be agitated with the crowd. He surveys the crowd and looks back and forth a couple of times.
He flicks his arm at the crowd as he tosses his feces right at them.
In the video, you can hear some people yelling "It got grandma". Then the camera shows the poor woman who was in the wrong place at the wrong time.
The video was posted on YouTube on Sunday and already has more than 315,000 views.
Of course, the video doesn't show all of the people who dove to get out of the way. WATCH it happen below:
.embed-container { position: relative; padding-bottom: 56.25%; height: 0; overflow: hidden; max-width: 100%; } .embed-container iframe, .embed-container object, .embed-container embed { position: absolute; top: 0; left: 0; width: 100%; height: 100%; }