Teen found shot to death on sidewalk in southwest Houston
HOUSTON - Authorities are piecing together what led up to the deadly shooting of an 18-year-old man in southwest Houston on Sunday afternoon. 
The shooting was reported around 2 p.m. in the 9500 block of Deering Drive.
MORE CRIME-RELATED NEWS COVERAGE
Police say the teen was found unresponsive on a sidewalk inside an apartment complex. He had been shot multiple times and was pronounced dead at the scene.
According to police, there was possibly a recent dispute between the victim and a male suspect. Police say the suspect shot the teen and then fled the scene.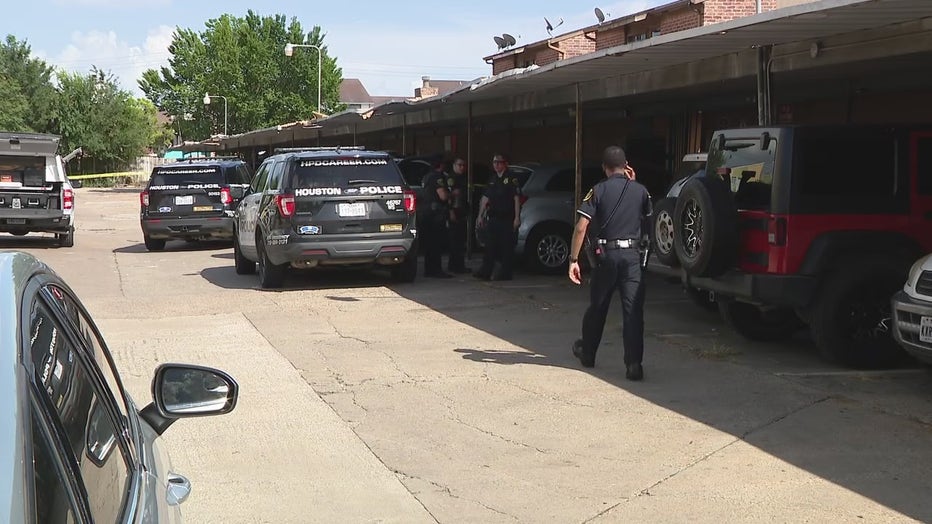 A description of the suspect has not been released. The identity of the teen who died has also not been released.
Anyone with information about the case is urged to contact the HPD Homicide Division at 713-308-3600 or Crime Stoppers at 713-222-TIPS.