Hunters warned to lookout for bovine tuberculosis in wild deer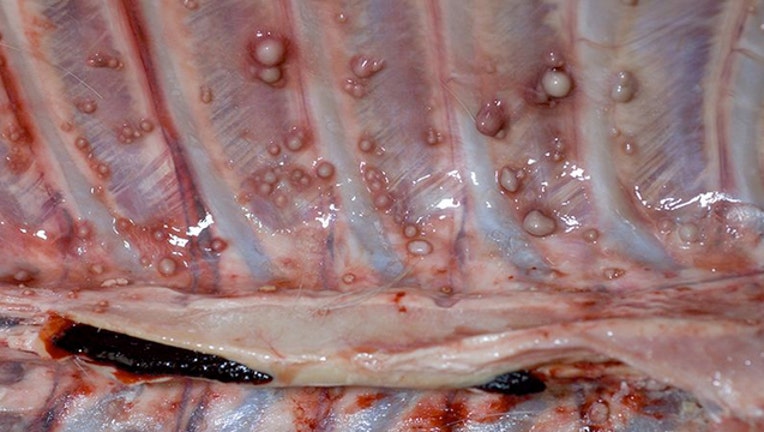 article
(FOX 46 WJZY) - Authorities are warning hunters to be on the lookout for bovine tuberculosis in deer. 
The Michigan Department of Natural Resources called it an 'emerging disease,' which has recently affected a large beef herd in Alcona County, Michigan. 
The Associated Press reports it's the 73rd cattle herd to be identified with bovine TB in the state since 1998. According to the agency, bovine tuberculosis (TB) is an infectious disease that is caused by the bacteria Mycobacterium bovis.
Bovine TB primarily affects cattle, however, other animals may become infected. The disease can be transmitted between wildlife populations and animals raised as a food source (farm animals).
The Michigan Department of Natural Resources said bovine TB in animals may occur in the lungs, but may also occur in the intestines and other parts of the body.
Hunters are urged to get their deer tested, even if it looks healthy. When field dressing a deer, here are a few warning signs of bovine TB to look out for: 
Affected animals may have yellow to tan, pea-sized nodules in the chest cavity or lungs. Lymph nodes of the head and neck can be swollen and necrotic.
Lymph nodes in the animal's head usually show infection first. As the disease progresses, lesions may begin to develop on the surface of the lungs and chest cavity.
In severely infected deer, lesions can sometimes be found throughout the animal's entire body.
For more information on bovine tuberculosis, click here.