HPD: Driver admits to drinking before crashing into car parked on shoulder, killing woman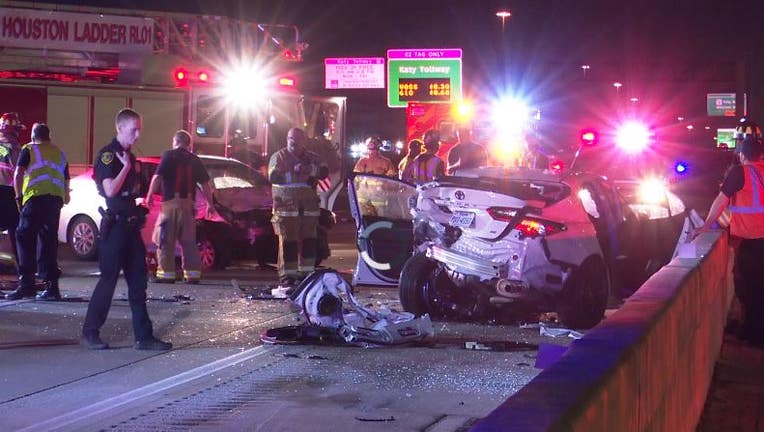 HOUSTON - A woman was killed overnight Sunday after police say an alleged drunk driver crashed into her while she stood outside her parked car on the shoulder of a west Houston freeway.
VIDEO: Harris Co. deputy nearly hit by alleged drunk driver while helping stranded motorists
It happened around 3 a.m. in the eastbound lanes of the I-10 freeway between Kirkwood and Dairy Ashford.
According to Sgt. Rose with the Houston Police Department, it all started with a white Toyota sedan with three women were parked on the shoulder of the freeway. One of the passengers in the back was sick and vomiting, so the driver got out of the car to check on her in the back.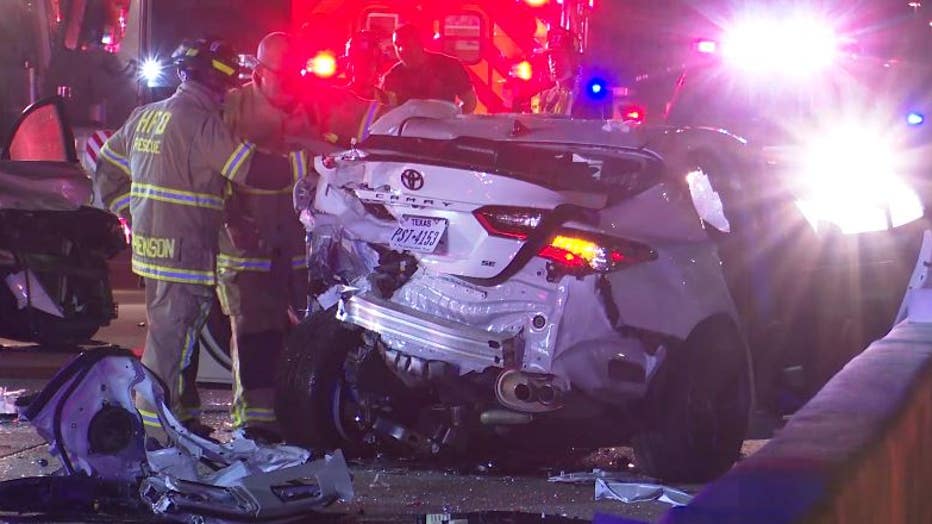 That's when Sgt. Rose said, another driver heading eastbound left the main lanes and crashed into the car, hitting the unidentified woman, who was still outside at the time to check on her friend. She was pronounced dead on the scene. 
RELATED: Sheriff: Alcohol believed to be a factor in crash that killed 2 women, injured the driver
One of the women in the passenger seat remained in the car the entire time, Sgt. Rose said and did not suffer any injuries. Meanwhile, the other passenger who was sick was hospitalized as well as the driver in the other vehicle, who was only identified as a man. Sgt. Rose says the man admitted to drinking alcohol prior to the crash, so a DWI investigation is pending.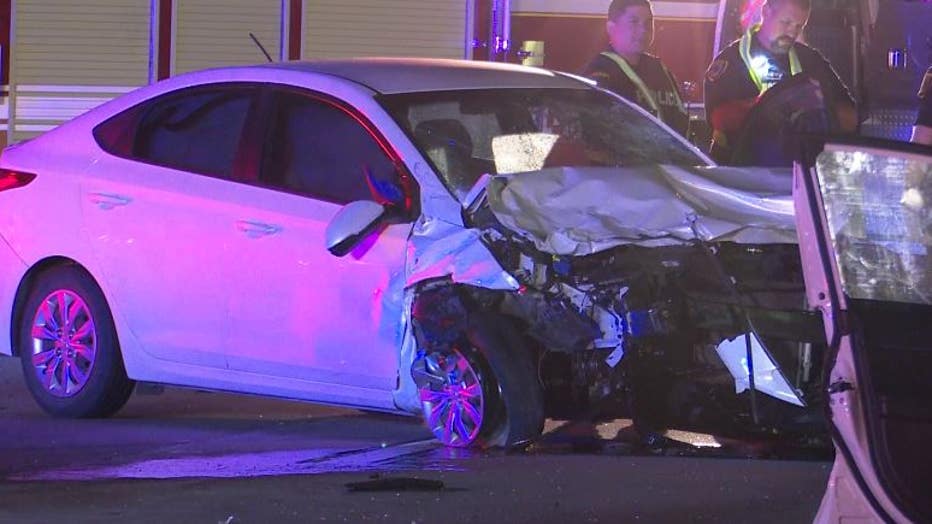 If the results find he was intoxicated, Sgt. Rose said the man is likely to face Intoxication Manslaughter charges. Preliminary, he said it appears the man tried to brake before the crash happened but under any circumstances, Sgt. Rose noted, "he never should have run into the back of a vehicle on the shoulder." 
FOR THE LATEST NEWS UPDATES, DOWNLOAD THE FOX 26 NEWS APP
This is a developing story and will continue to be updated as more information becomes available.