Houston teen shot in car near Airport and Cullen, taken to fire station
HOUSTON - A wounded teen was taken to a Houston fire station after a shooting at a red light, police say.
Just before 3 a.m., officers responded to Houston Fire Department Station 35 in the 5500 block of Van Fleet Street.
MORE: While searching for missing dog stolen during burglary, woman's dad passes away
Police found a white Chevy Impala that had been struck by gunfire at least 11 times, officials say. They learned that a 17-year-old occupant had been shot in the vehicle.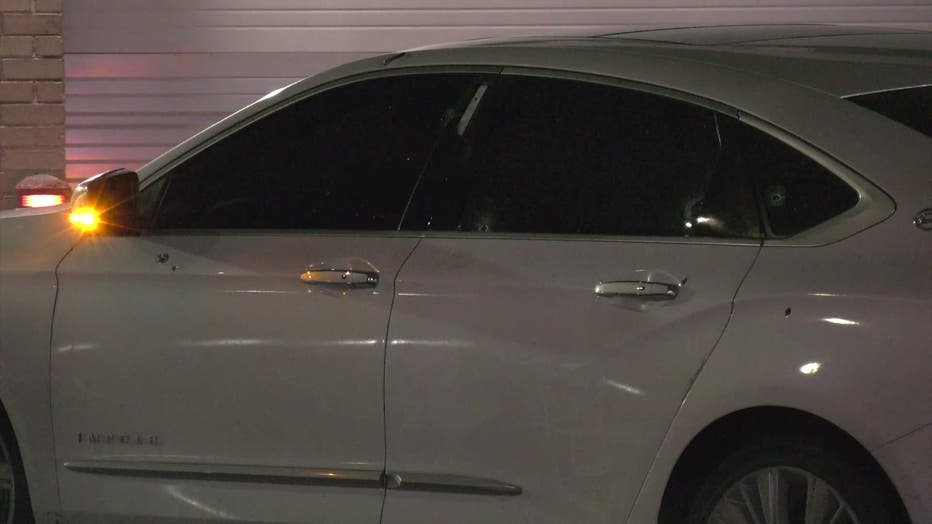 A teen was taken to a fire station after a shooting at a red light near Airport and Cullen.
HFD transported the teen to the hospital, and he was last reported to be in stable condition.
According to police, a total of four people had been in the car, but the teen was the only one who was wounded.
MORE: Houston police searching for man, stolen vehicle following deadly shooting
The shooting actually occurred at the intersection of Airport Blvd and Cullen Blvd, officials say.
Police say the Impala was stopped at a red light when a dark car pulled up next to them, and someone fired multiple shots into their vehicle.
There is no description of a suspect or more detailed description of the suspect vehicle at this time.
Anyone with information is asked to call the HPD Major Assaults Division at 713-308-8800 or speak anonymously with Crime Stoppers at 713-222-TIPS.