Houston police officer injured in shooting; suspect charged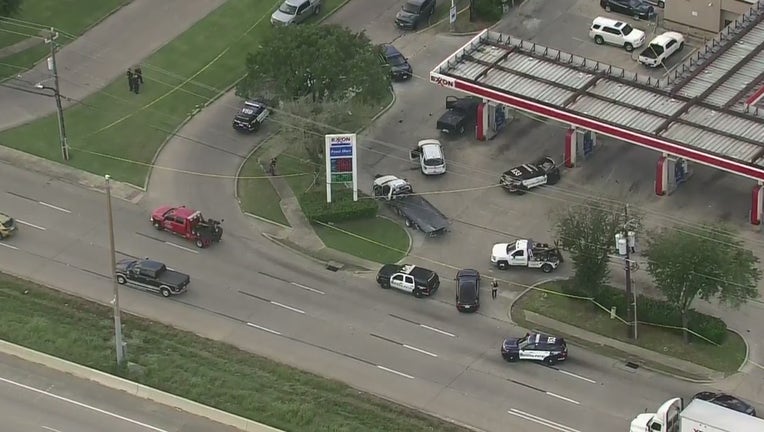 HOUSTON - A Houston police officer and a suspect are in the hospital after a shooting on Wednesday morning.
According to the Houston Police Department, the suspect, 23-year-old Jimmy Bryan, has been charged with two counts of aggravated assault of a public servant. He remains hospitalized in stable condition.
The wounded officer was identified as Officer J. Sallee. He also remains hospitalized in stable condition.
According to HPD, the shooting occurred around 11 a.m. during a traffic stop in the 14300 block of the Gulf Freeway near Astoria.
Officials say members of the HPD Narcotics Division were conducting a multi-agency narcotics investigation in the area. Officers with the HPD Highway Interdiction Unit pulled over a vehicle in front of a gas station.
Police say officers approached the vehicle, made contact with the driver, Bryan, and asked him to step out of the vehicle.
That's when, police say, Bryan fired several shots at the officer. Officer Sallee was struck.
According to HPD, Officer Sallee and Officer M. McMurtry, fearing for their lives, discharged their duty weapons, striking the suspect.
Officer Sallee was transported to the hospital by private vehicle. According to HPD Chief Troy Finner, the officer sustained an injury to his pelvic area and a minor injury to his chest.
"Thank God for his ballistic vest and a flashlight. I think it probably saved his life," Chief Finner said.
Houston Fire Department paramedics transported Bryan to the hospital in stable condition.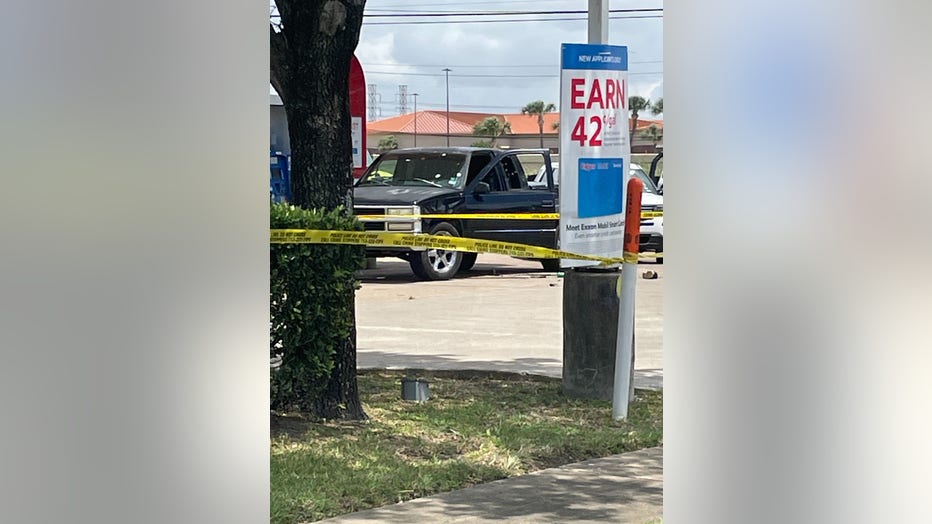 A pickup truck with apparent bullet holes in the windshield is sectioned off with police tape.
Officer McMurtry was not injured.  Officer McMurtry and Office Sallee were both sworn in as HPD officers in June 2012 and are assigned to the Traffic Enforcement Division. 
As is customary in officer-involved shootings, the incident is being investigated by the HPD Special Investigations Unit, the Internal Affairs Division and the Harris County District Attorney's Office. The officers will also be placed on administrative leave.