Houston Metro bus driver hailed as hero after fire rescue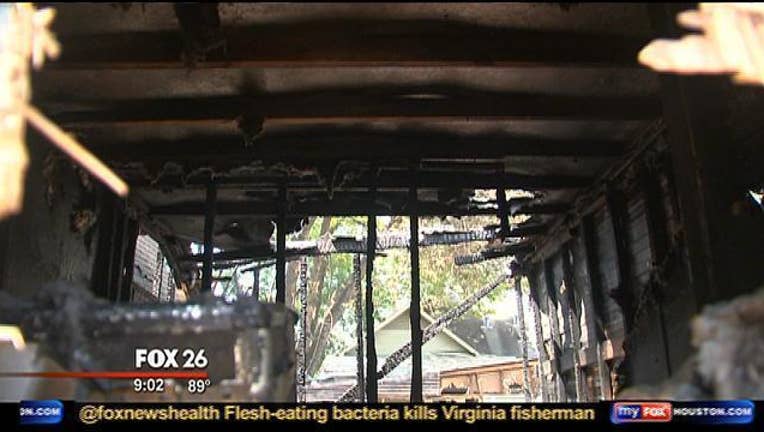 A fire that quickly consumed a home in the heights made a hero out of a Houston METRO bus driver.
When Paul Nelson was driving his usual metro bus along his usual route Friday morning, he saw something out of the ordinary. 
"I noticed smoke. and when i pulled up, a lady was runnin up, asking for help, and my base instinct was to jump out and go see if she needed any help," said Paul Nelson, a METRO bus driver.
Nelson said he pulled his bus over, with passengers inside, along 19th street in the Heights and rushed to the burning home.
"I ran around to the left side of the house, and there was a gentleman that was staying at the house, and I got him and brought him out and laid him down," said Nelson.
Now, Houston METRO is hailing one of theirs as a hero for taking the time to help the man who lives in the home.
"A hero is an ordinary person who does something extraordinary, some sort of circumstance that does brings him to do something that's beyond belief and that's what we have here today," said Gilbert Garcia, chairman of Houston METRO.
The Houston Fire Department first reported a trailer house engulfed in flames around 9 a.m.
Firefighters had the blaze under control about 15 minutes after it broke out. The fire melted almost everything in the trailer, even the clothing. The owner spoke with FOX 26 and told us the tenant says all he did was flip on a light switch and within seconds, the fire broke out.
Firefighters said the tenant was burned and taken to the hospital. Nelson was injured as well, suffering burns to his finger and his neck, but he says he'd do it all over again.
"I was asked a question by a reporter: Paul, why did you....what made you do that? And I couldn't think of one answer, just life. Just life," said Nelson.
Both Paul Nelson and the tenant are expected to recover just fine.
Houston's Arson Bureau is currently investigating the fire.