Houston man shot, pistol-whipped during robbery walked to club for help: police
HOUSTON - A man who was shot and pistol-whipped during a robbery then walked to a nearby club for help, Houston police say.
The shooting was reported around 1:10 a.m. Tuesday in the 6300 block of Westward.
CLICK HERE TO DOWNLOAD THE FOX 26 NEWS APP
According to police, a couple was approached by five male suspects in ski masks. Police say the suspects got out of a black sedan and demanded items from the couple.
The suspects took some personal items from the couple, including their cell phones, wallet and purse, police say.
SUGGESTED: Every single car 'maybe 20 or 30 cars' with busted windows on one Houston street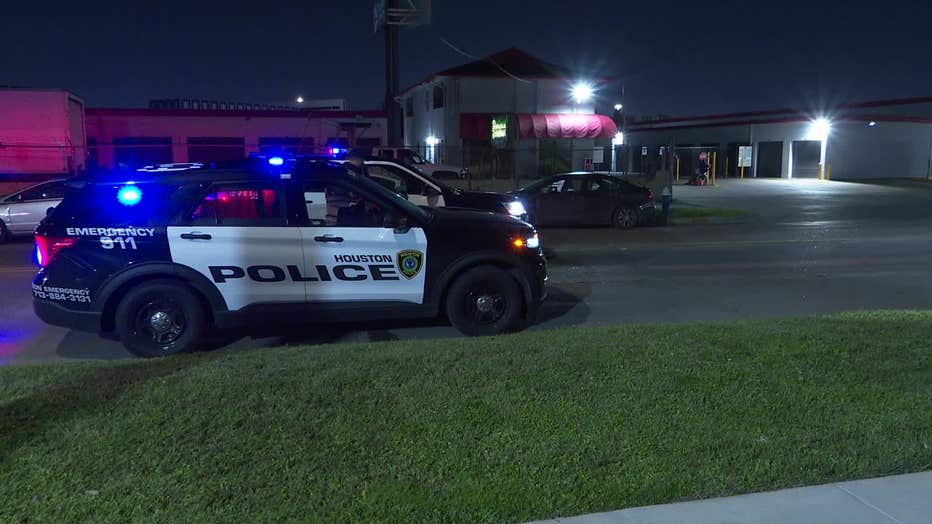 Houston police investigate a shooting on Westward.
As the suspects were leaving, police say a suspect shot at the man who had been robbed, striking him in the leg. 
Authorities say the man, who had also been pistol-whipped, then walked to a nearby club and flagged down security for help. They called police.
The man was taken to the hospital and was last reported to be in stable condition.
SUGGESTED: What happened to missing LaDawn Copeland?
The woman was not injured.
There is no further description of the suspects at this time. The investigation continues.