Historic bricks re-installed in Freedmen's Town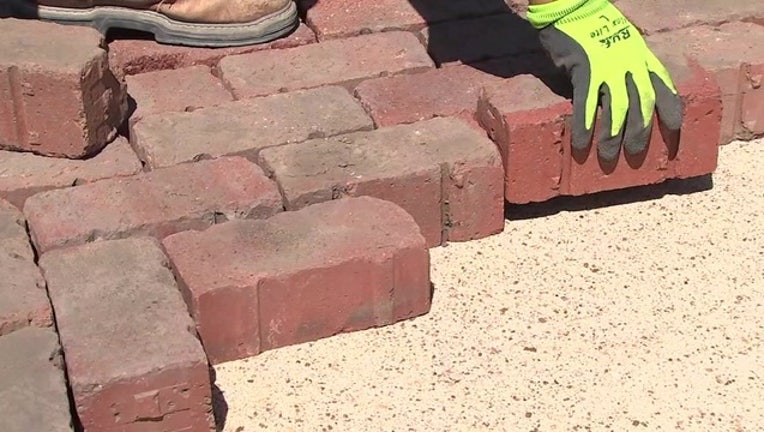 HOUSTON (FOX 26) - The City of Houston released the following statement on Wednesday:
Mayor Sylvester Turner announces the re-installation of historic bricks in Freedmen's Town at the corner of Andrews and Genesee, a significant milestone reached before the end of Black History Month.  This morning, Houston Public Works crews began re-installing the original bricks that were temporarily removed to complete storm drainage improvements in the Fourth Ward.
The original Freedmen's town bricks have been returned home. Over 3,610 bricks were carefully removed from Freedmen's Town over a year ago. The bricks were cleaned, cataloged and stored while huge improvements to infrastructure were made to protect the health, safety and comfort of all residents.
The re-installation of the bricks was originally scheduled to be completed by the end of December, but Hurricane Harvey and other weather-related issues pushed the completion date back.
"We will continue to work with the community to preserve this important historical neighborhood," Mayor Turner said. "The bricks were originally laid down by freed slaves more than 100 years ago. I am pleased we could start this project before the end of February."
The bricks were removed by hand in November 2016 after they were accidentally disturbed by a City contractor who exceeded the authorized limits of a drainage project. An archeologist will be on site at all times to oversee everything and prepare a final report documenting all work.