HISD bus driver accused of inappropriately touching student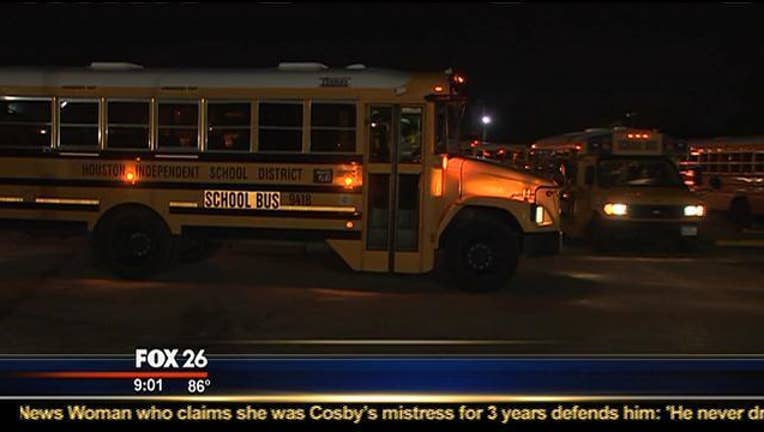 A bus driver who drove for the Houston Independent School District is accused of inappropriately touching a young girl on a school bus.  Now, law officers are trying to track that driver down.  A felony warrant has been issued for the arrest of 45-year-old Johnathan Palmares, accused of indecency with a child.
Alice Escobar, 14, rides an HISD bus every day to school.  "You expect safety from those people," she said.  When she heard a bus driver is accused of touching a girl under the age of 10 on his bus back in March, it scared her.  "That's disgraceful.  'Do you feel safe on the bus?' Yes, with the bus drivers I've had but now that I hear that I have to be more cautious," said Escobar.
The alleged incident happened on South Gessner in Southwest Houston and investigated by HISD Police. Johnathan Palmares, 45, whose route included Gross Elementary School, allegedly touched the girl in her private area while she was seated across from him.  "I think that's awful," said HISD parent Delisha Jackson, who has a 9-year-old daughter. "I don't have the right words for that.  You trust them, once they get on (the bus) they're at the mercy of the person driving the bus," said Jackson.
According to the Harris County Sheriff's Office, surveillance cameras on the bus in question recorded the incident.
The following is a statement from HISD: "An indecency with a child warrant has been issued for an HISD bus driver following an investigation by the HISD Police Department into allegations of inappropriate conduct with a student. When the allegations were reported, the driver was pulled from his route and ultimately terminated following an interview review. HISD Police conducted a thorough criminal investigation and presented their findings to the Harris County District Attorney, who accepted charges. We take situations such as this very seriously, as the safety of our students is always our top priority."